If you are looking for a perfect sumac substitute…
…then you come to the right page.
Let's hear how Max describes sumac for us!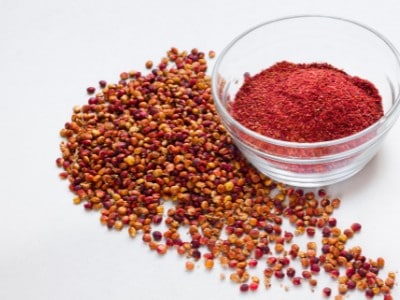 It's a versatile spice.
Even a quick sprinkle of it will make any dish look prettier.
It's hard to describe sumac in one sentence.
Many people said that the taste is very similar to lemon.
But I beg to differ!
In the same way, that lemon juice is used,
it adds fresh acidity to grilled meat,
cooked vegetables,
salads, dips, and grains.
But there is something more…
there's a pleasing bitterness
that lingers just a second after swallowing
It's reminiscent of perfectly ripe raspberries and tomatoes.
There is less acidity than in lemon,
and it's a pleasant substitute for a squeeze of citrus.
What a good description!
Do you like Sumac as much as Max?
Let's get to know…
What Taste Do We Seek In Sumac Substitute?
This bitter and spicy seasoning contains a hint of citrus flavor…
…which is obtained by drying berries from the sumac flower.
You can sprinkle it on dishes as a finishing touch…
…or add a little bit of sourness before serving.
Sumac tastes peculiar, just like a combination of acerbity and spice.
Occasionally, it fills your mouth with the taste of spice…
…sometimes, it brings forth the taste of lemon,
…and some people use sumac to add vibrant colors to our food!
Now that we already know what we seek in..
…sumac substitute,
Let's dive in!
Sumac Substitute
The best sumac substitute imitates the citrusy tartness of sumac.
We love adding lemon juice to cooked food…
or combining lemon zest with black peppercorns.
Here are the best sumac substitute according to experts:
Lemon juice
Tamarind or vinegar
Lemon pepper seasoning
Amchoor
Zaatar
Fresh Sumac Substitute
Lemon Juice
There is a possibility that your lamb kofta kebabs…
…cannot be completed without ground sumac.
There's no need to worry! Take a look around your kitchen…
…and see if you can find any lemons.
There is one thing to note when you are using lemon juice…
…as a sumac substitute…It is very important that you measure properly how much…
…lemon juice you are putting in your dish…
…otherwise, the flavor may change.
However, the upper side is that lemon may add great citrus…
…smell on the dish…
But anyway its still be my favorite!
Tired of Squeezing All Those Lemons? – Put down your lemon squeezer! Just one bottle of Lucy's Lemon Juice provides the same amount of juice as 20 lemons
$15.00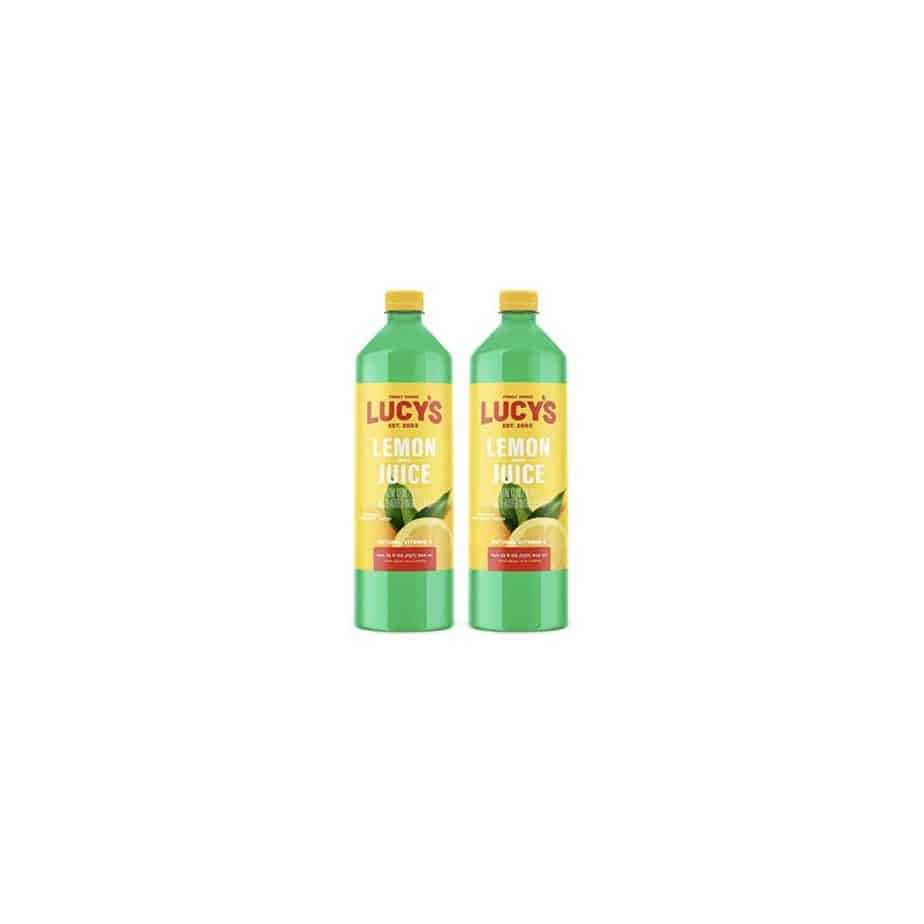 On Amazon: $17.99
On Walmart: $18.59
Tamarind
As a sour fruit, tamarind is a good alternative to sumac…
…because of its sweetness and tartness.
The tamarind is especially used for making beverages in Thai cuisine.
The market offers tamarind paste and dried pods.
If you're going to use tamarind, make sure you put it in a small amount…
…since its tartness is highly concentrated!
Adapt the amount of tartness to your tastes after you've tasted your dish.
Furthermore, do you know that Tamarind adds…
..a great smell to the dish? Try it yourself and thank me later!
This one comes from India and it won't disappoint you!
Tamarind paste is 100% natural an awesome ingredient which you can use in a variety of dishes.
$10.00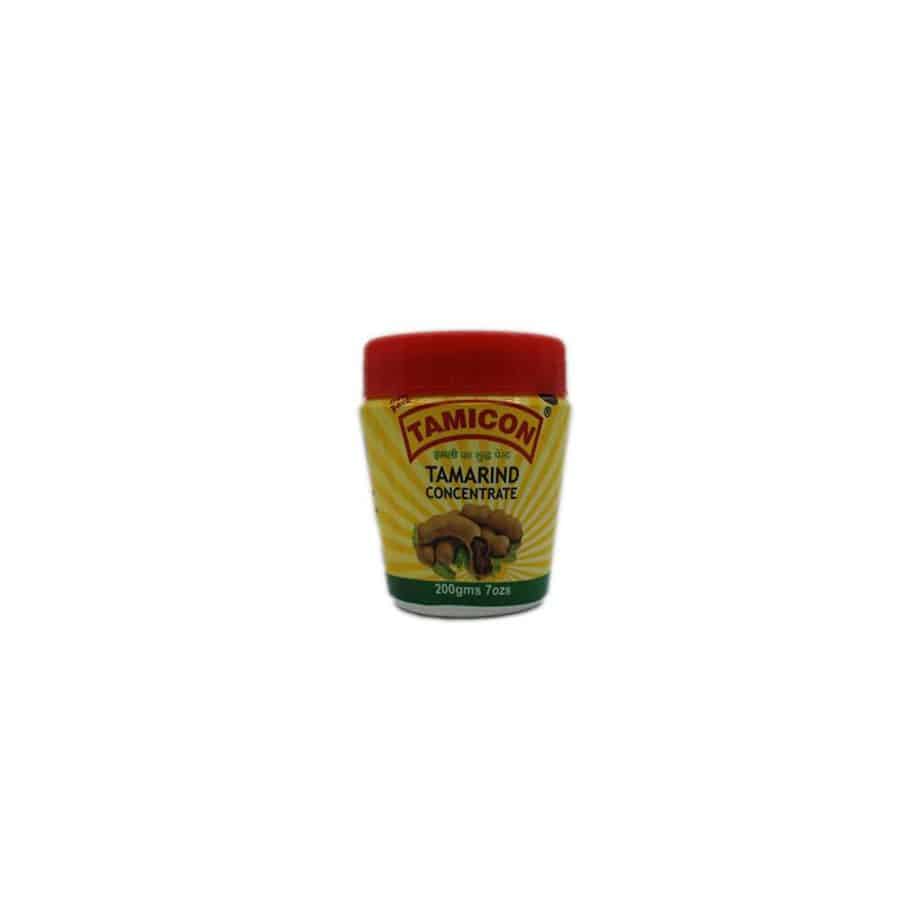 On Amazon: $11.99
On Walmart: $12.79
Powdered Sumac Substitute
Lemon Pepper Seasoning
This seasoning contains dried lemon zest and cracked black pepper.
Almost everyone has access to this spice blend, and if you are unable to find it…
…you can easily make it yourself by combining the two ingredients.
It replaces the acidity of sumac perfectly…
…and makes an excellent replacement for its flavors.
It is very good for grilling poultry, or can even be used as a seasoning for seafood.
You need to use one and a half times the amount…
…called for in the recipe for sumac to make the perfect substitution.
The lemon zest has a very similar taste to sumac and is easy to use…
…makes it one of the best sumac substitute.
Combine lemon zest with salt and you're good to go!
You can make it by removing the lemon zest…
…from some lemons and topping it with salt.
It is easy to find and easy to make at home.
Although it does not have the same color as sumac, it tastes the same.
In the Middle East, sumac was used before lemons arrived through the Romans.
Lemon has become a very popular way to provide sourness…
…in Middle Eastern dishes, so the food is flavored…
…with this substitute will still taste authentic,
compared to lemon zest, lemon pepper seasoning tastes better!
You might want our top-picks lemon pepper since it has a great mixture of black pepper, lemon zest and salt that will make your seafood, fish more delightful!
Zesty lemon and lively pepper perk up every savory dish with Simply Organic Lemon Pepper Seasoning. This convenient blend especially perks up seafood, pasta, and vegetables, but can be used on any dish needing an extra peppery zip.
$8.00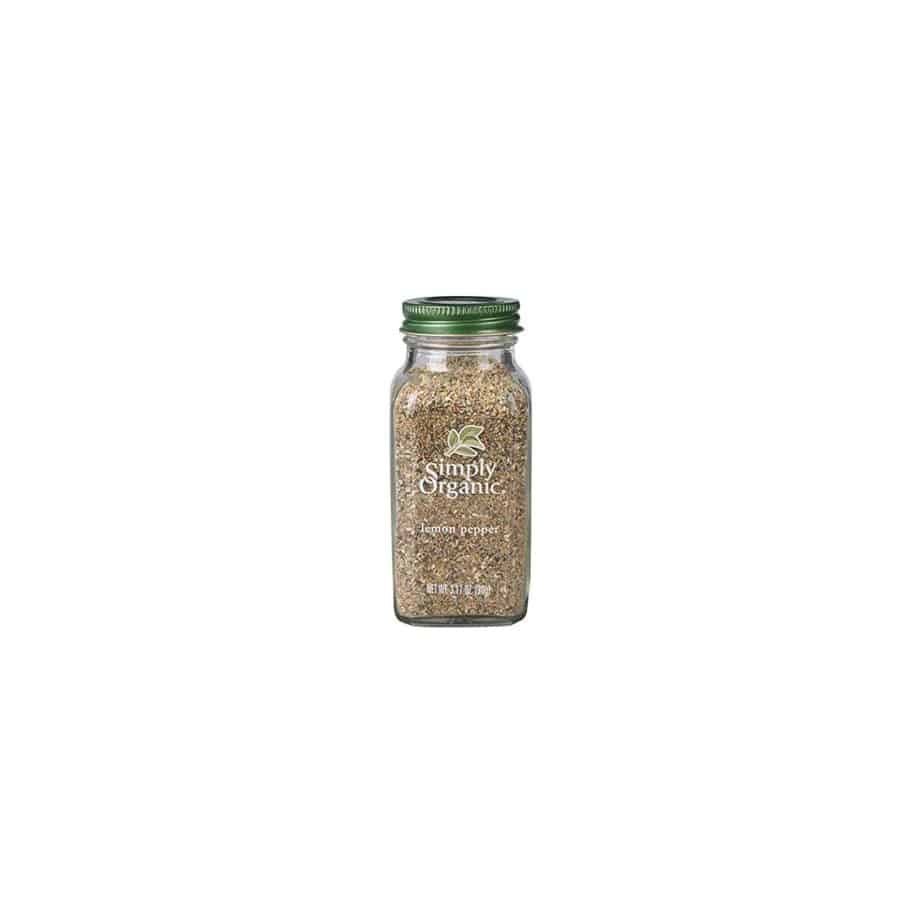 On Amazon: $10.49
On Walmart: $10.99
Another option?
Amchoor
A dried mango powder is also known as amchoor…
…and it may be used as a sumac substitute..
…if you are looking for some citrus flavor.
As a result of its accurate level of sourness,
…it's perfect for cooking fish and chicken.
In comparison with lemon, amchoor has a little more…
… a different hint of taste, but still delightful!
In case you have difficulty finding it at the supermarket, this one is our top pick amchoor that is famous and it's a simple marination condiment you can put on any meats!
Our spices do not have anti-caking or anti clumping agents or other harmful additives, hence with a sticky product like our mango powder, natural clumping will occur.
$10.00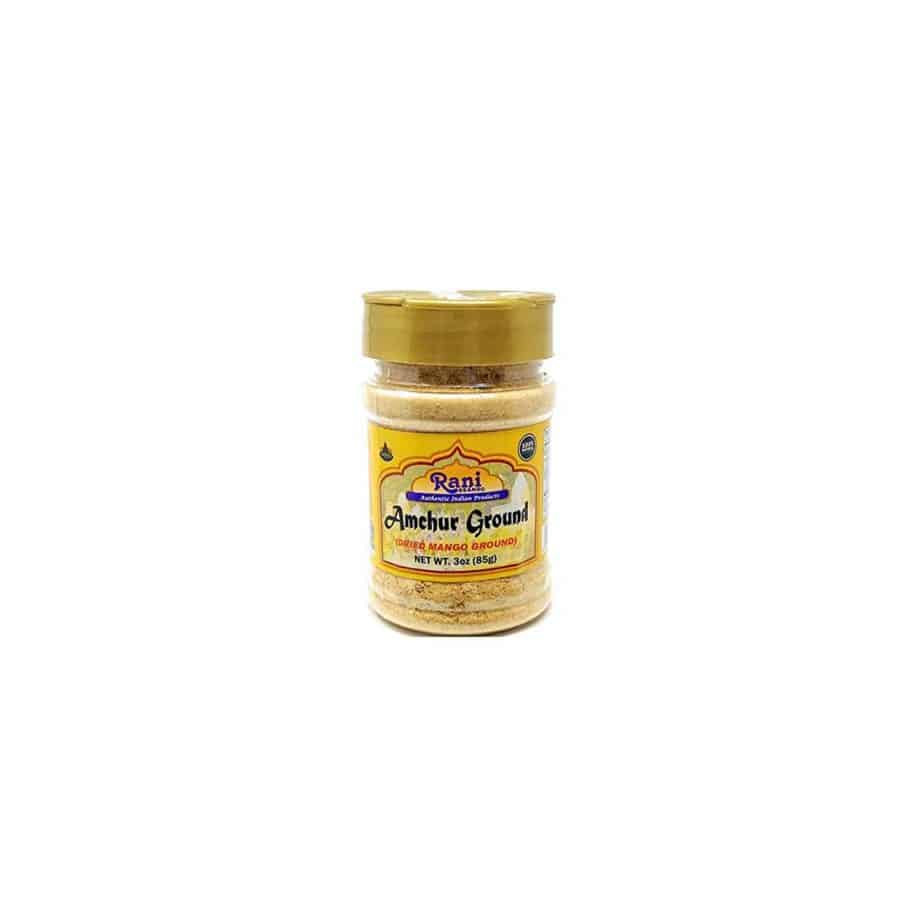 On Amazon: $12.00
On Walmart: $12.09
Za'atar
Look in your kitchen cabinets for Za'atar…
…which has sumac as one of its main ingredients.
Hence, using za'atar will provide the same taste aroma and sourness as sumac.
Additionally, with the addition of salt and sesame seeds to Za'atar…
…you will find that your dish is more flavorful…
…and tasty than if only sumac was used.
Whenever possible, mixing different herbs with one dish is a better idea…
… then using the traditional ingredients and enhancing the flavor.
So, Za'atar is also a great option for a sumac substitute!
Here is our top pick Za'atar you can find online, it really gives the hint of Middle East foods!
Combining for a savory, tangy, and nutty burst of Middle Eastern flavor that goes great on almost everything!
$15.00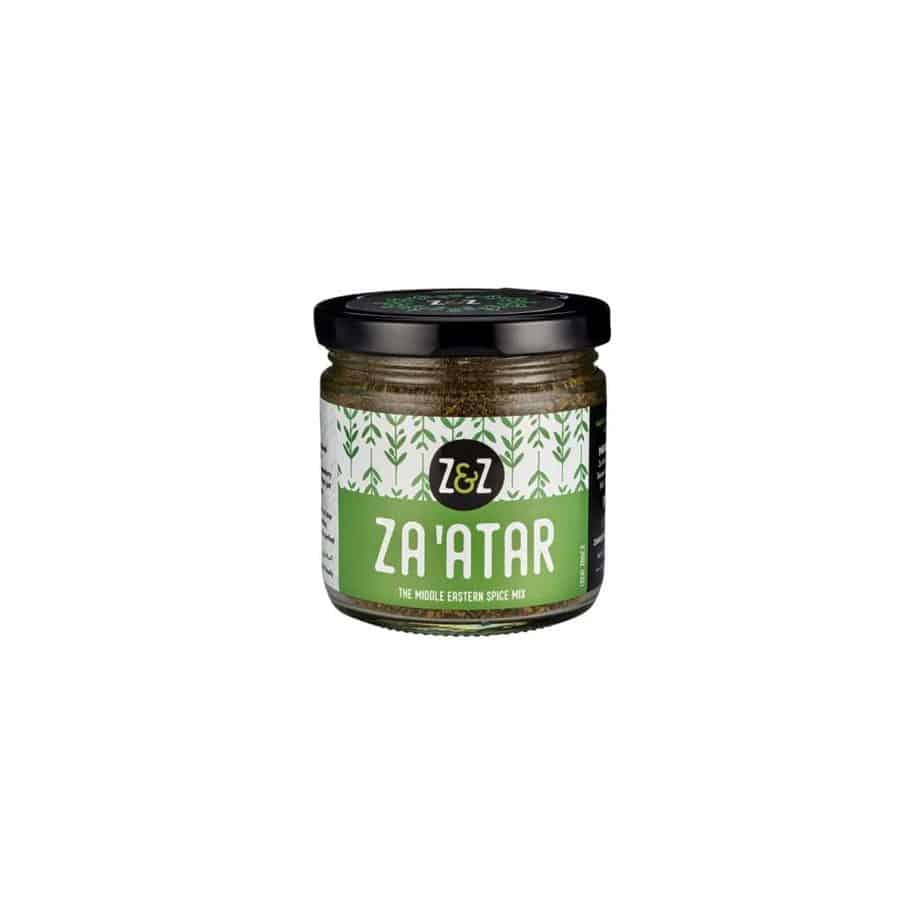 On Amazon: $16.99
On Walmart: $16.05
Last but not least…
Tips For Using Sumac Substitutes
A sumac substitute should be used in the correct proportions…
…so that it does not overpower the dish.
To avoid disappointment, be conservative with amounts.
If you substitute lemon juice or vinegar, beware that…
…extra liquid will be added to the recipe.
There are times when powdered seasoning…
…such as za'atar or lemon pepper seasoning may be preferable.
Sum Up
Basically, the main reason for the presence of sumac…
…is the souring agent, so there are many alternatives in your own kitchen.
Because sumac does not confer any specific color to the food when used…
…it can be combined with any spices or flavors that concentrate on tartness.
Therefore, if you run out of sumac, there are a number of options you can try…
…then find your favorite sumac substitute!
Conclusion
Which one is better? Fresh sumac substitute or powdered one?
Both are great as sumac substitute..
However powdered peppers for sumac substitute give you..
…more control to the taste that you want to reach..
💻 A Comprehensive Guide on Chili Beans| Spice Grinders and Coffee Grinders | Get The Spice Smell Out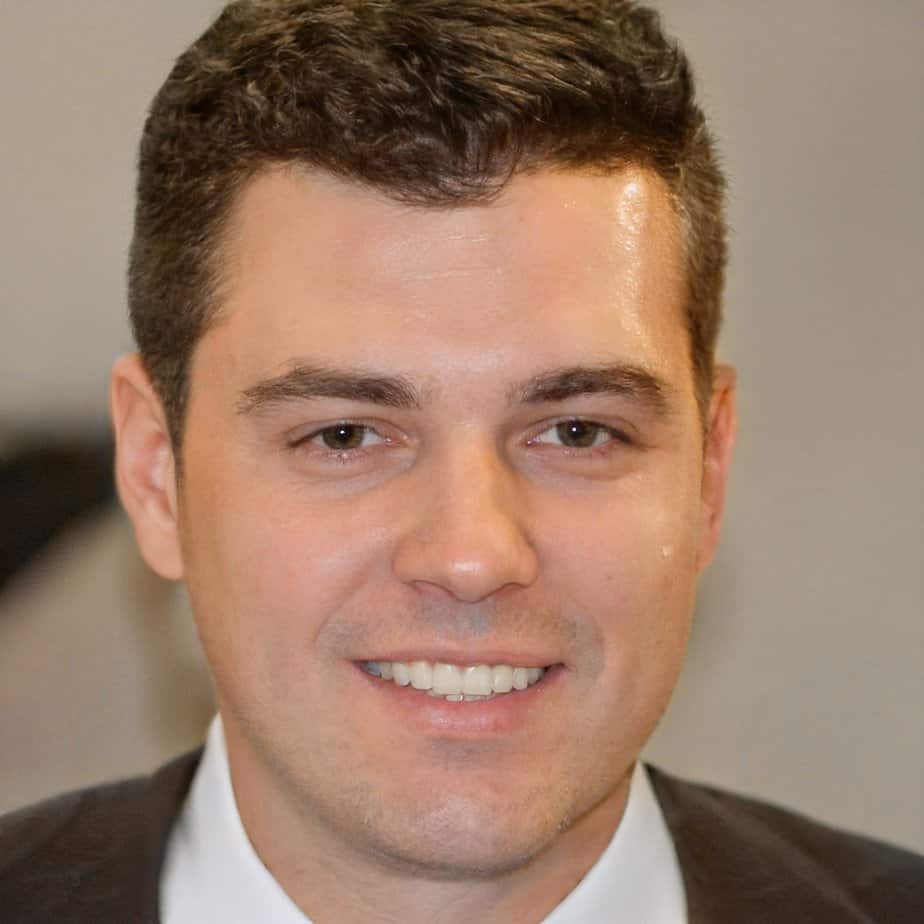 Hi there! I'm a food enthusiast and journalist, and I have a real passion for food that goes beyond the kitchen. I love my dream job and I'm lucky enough to be able to share my knowledge with readers of several large media outlets. My specialty is writing engaging food-related content, and I take pride in being able to connect with my audience. I'm known for my creativity in the kitchen, and I'm confident that I can be the perfect guide for anyone looking to take their culinary journey to the next level.