Things to Know About Pressure Cooker Yogurt
There seems to be a lot of discussion as to what kind of milk you should use when you make yogurt in your pressure cooker. Honestly, after trial, error, and research, there's little truth to a lot of claims.
When making pressure cooker yogurt there seems to be a lot of debate about what kind of milk to use. To be honest, a lot of claims have little truth to them after trial and error and research.
Are you really all that surprised? I mean, didn't you know that you can make delicious pressure cooker yogurt even if you don't have a yogurt button?
You're about to find out.
I'm just going to share what I've gathered with you, and you can do whatever you want with it.
You should use ultra-pasteurized milk if you're using the "no-boil" or "cold start" method, or if your pot has a yogurt function. Before you receive ultra-pasteurized milk, it goes through a heating process that kills all other bacteria, making it ready to use in yogurt with no "bad" bacteria competition.
If you don't have a yogurt button or are using the boil method, any type of milk will suffice. You'll be heating the milk to over 180 degrees Fahrenheit, killing all other bacteria and making your milk bacteria-free.
Whole milk will make the creamiest yogurt, while lower fat brands will make a thinner yogurt. Straining can help with thickening.
You can make pressure cooker yogurt with any type of starter as long as it has both live and active cultures listed on the back of the package. Choose your favorite brand and flavor, or just go plain.
Once you make your yogurt, save some for later when you'll need more starter for a new batch!
I've seen yogurt starter called for in amounts ranging from 2 heaping tablespoons to 1/4 cup in recipes. The more you add, the thicker the final product will be. However, anything more than 1/4 cup is not recommended.
A sweetener or flavor can be after the yogurt is cooled and strained.
If your yogurt seems a little lumpy, use a hand or standing mixer to mix thoroughly!
What You'll Need to Make Pressure Cooker Yogurt
There aren't too many fancy gadgets that you'll need to make pressure cooker yogurt if you don't have a yogurt button. Besides your ingredients, you don't need much!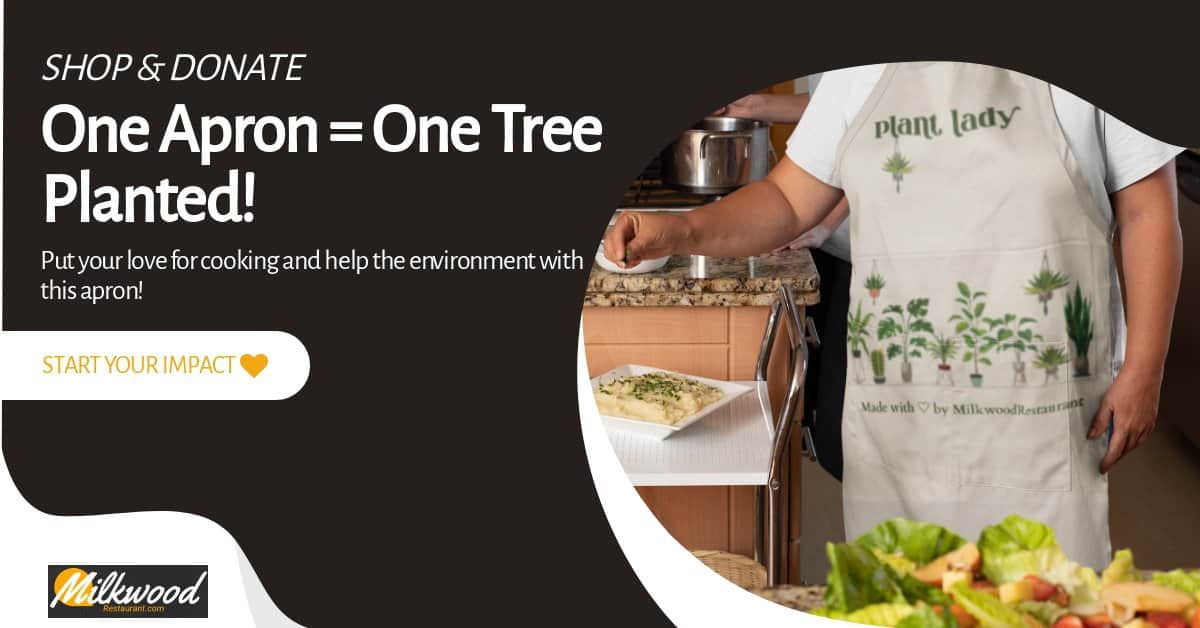 Most of these ingredients are likely already in your kitchen if you cook! If not, we've compiled a list of our favorites for you to choose from!
Of course, you'll need a pressure cooker, but it doesn't matter which brand you use as long as it has a sear/sauté function.
A cooking thermometer is something else you'll definitely need. One that you can easily and efficiently put into the pot and monitor, preferably hands-free. Particularly since you'll be stirring and may require both hands.
You may need a cheesecloth or a yogurt strainer, depending on the thickness of yogurt you prefer. Neither of these, however, is absolutely necessary.
Aside from that, all you'll need are some jars or containers to store your yogurt in pressure cooker yogurt!
Before You Buy a Pressure Cooker
Purchasing an electric pressure cooker can be a difficult task for us. I am also put together this super helpful guide of Things You Should Think About BEFORE You Buy A Pressure Cooker to help you avoid being disappointed by any brand.
Now that you have a strategy in place, you will be less likely to become frustrated down the road.
Hello, I'm Vidi! Writing and food are two very interesting things. Writing is a way to express myself, and food will be the best thing to accompany it.
It is a dream for me to be able to try as many types of food as possible, because each food has its own characteristics and story.
So far, with my traveling hobby, several places I've visited have never missed to try regional specialties. it is a pleasure in itself. who wouldn't be interested in that? I really want to spend my time exploring the world, visiting every best place, and of course trying every special dish. So i'll get lot of ideas to write about food with my experience.