You may see a variety of alcoholic and non-alcoholic beverages…
….when you look at a menu, walk down a grocery store aisle…
…or even open your refrigerator. The variety can be mind-boggling at times.
It's critical to comprehend the various varieties and types…
…of these beverages, as well as the potential health consequences.
Wine is the most healthful and most hygienic of beverages.

Louis Pasteur, French chemist and microbiologist 
What Are Beverages?
At its most basic level, a beverage (a drink) is a type of liquid…
…that can be consumed for sustenance, energy, or hydration.
Water, milk, and possibly fruit juice were most likely the only beverages…
…available for hundreds of years. Following that came booze, wine…
…various teas, coffees, cocktails, cocoas, ciders, and sodas.
We can now quench our thirst or satisfy our cravings in a variety…
…of ways thanks to the wide variety of beverages available.
You may prefer certain beverages over others depending…
….on your desired lifestyle or health profile, but before you make any decisions…
…about the types of beverages you consume, you should learn…
'…a little bit about each of them, as well as their benefits…
…and potential negative effects. Overall there's 2 types of beverages…
…that commonly know, non-alcoholic beverages and alcoholic beverages.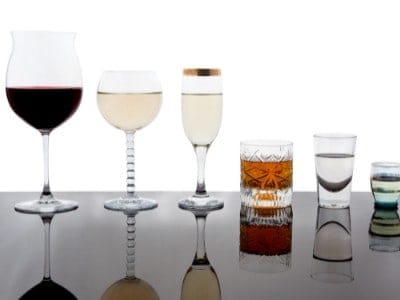 Types of Beverages
Non-alcoholic Beverages
A non-alcoholic beverage is one that does not contain any alcoholic ingredients.
In the United States, a non-alcoholic drink is defined…
…as one that contains less than 0.5 percent alcohol by volume…
…such as low-alcohol beer and apple cider. The range…
…of non-alcoholic beverages is extensive, ranging from freshly…
…squeezed orange juice to chemical-laden energy drinks to teas and coffees.
Soft drinks and hot drinks are the two types of non-alcoholic beverages.
Carbonated drinks, tonic water, fruit punch, and sparkling water…
…are examples of soft drinks that do not contain alcohol.
Popular beverages such as coffee and tea are examples of hot drinks.
Here's the list of non-alcoholic beverages:
Water
The world's most basic beverage is also its most important.
Every human creature on the globe would perish if they did not have access to water.
Given that we are made up of more than 70% water, it is obvious that staying hydrated is critical!
Water is the lubricant for all of life's activities and comes in a variety of forms — sparkling, tap, still, bottled, and so on.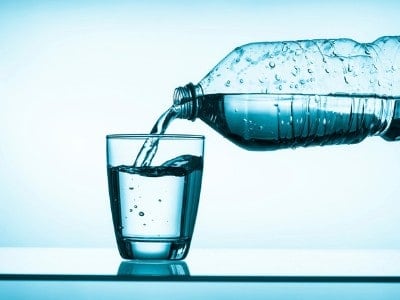 Milk
Milk is generated by the mammary glands of certain animals and is one of the most natural compounds on the planet.
Cow, goat, sheep, buffalo, camel, donkey, horse, reindeer, and yak are all common sources of milk, however some are more common than others.
Animal milk is normally recommended for consumption by animals of the same species (e.g., goat's milk is best for goats), although drinking diverse kinds of animal milk has major health benefits for humans.
Many of them are rich in minerals and unique chemicals that can aid in the formation of strong bones and the improvement of immunity.
However, each type of animal milk should be evaluated separately based on its nutritious content.
Tea
Tea is made by pouring boiling water over particular types of leaves, herbs, or other items.
This beverage is just water, but it's packed with the nutrients, vitamins, minerals, and antioxidants contained in tea "leaves."
Tea is available in a variety of flavors, including black, green, white, oolong, and pu-erh.
Tea can also be made with a variety of herbs and spices, such as cinnamon, honey, pine needles, chamomile, echinacea, and others.
Each tea variety claims to provide various antioxidants, chemical compounds, and varying quantities of caffeine to the user, promising specific health advantages.
Reduced inflammation, decreased anxiety and stress levels, improved sleep, respiratory improvement, an immune system boost, and higher antioxidant activity to guard against chronic diseases like cancer are the most common advantages of tea.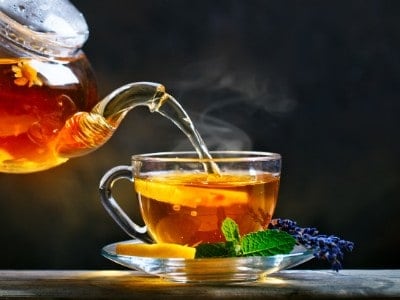 Coffee
Coffee is created by pouring boiling water over ground coffee, which originates from coffee beans, in the same way as tea is made.
This is a very simple beverage that can be found all over the world.
Coffee is primarily used as a stimulant, and due to the high quantities of caffeine in this beverage, billions of cups are consumed every year throughout the world.
There are thousands of different coffee blends since roasted coffee beans come in many various kinds, tastes, and intensities.
The majority of coffee beans contain moderate quantities of B vitamins (pantothenic acid and riboflavin) as well as trace amounts of potassium and manganese.
Caffeine can be addicting, so it's crucial to keep track of how much you drink of it. Too much might have a detrimental impact on your neurological system and stomach.
Soft Drinks
Children enjoy carbonated beverages, but many parents are apprehensive of allowing their children to consume too much "soda" or "pop."
Coca-Cola, Sprite, Pepsi, Dr. Pepper, root beer, and a slew of other drinks are available, and the most of them contain sugar or sugar substitutes.
Soft drinks (aerated drinks) have no significant health benefits, other from the caffeine spike they can occasionally deliver.
Soft drinks are typically devoid of vitamins and minerals, and they only contain sugar as a source of carbohydrates.
Juices
There are as many variations of juice as there are fruits and vegetables. Juices play an important role in our daily lives, from orange juice to beet juice, freshly squeezed to concentrated.
Fruit and vegetable juices are not only pleasant, but also nutritious thanks to the vitamins and minerals they contain. In fact, certain fruit juices contain so many nutrients that a single cup might meet part of your vitamin and mineral requirements!
Many fruit juices, however, are altered with added sugars and other ingredients, such as fillers or flavorings.
The nutritional composition of juice varies depending on the source and purity.
Vitamins A, C, and D, as well as magnesium, calcium, potassium, and phosphorus, are abundant in most juices.
However, because most of the dietary fiber is removed during the juicing process, the juice is slightly less nutritious than merely eating the fruit whole.
Energy Drinks
In our fast-paced society, the recent energy drink trend is understandable, but many of these supercharged beverages can be harmful to our health if used in excess.
Despite how they're marketed, they offer somewhat less caffeine than a regular cup of coffee, but that isn't the primary issue.
While they may provide a good energy boost, much of that boost comes in the form of sugar, as most energy drinks contain a lot of it.
While the caffeine may give you a boost, the sugar crash that follows can be devastating.
Mocktails
This drink is made up of two or more juices as well as other soft drinks.
Mocktails are similar to cocktails, with the exception that they are non-alcoholic.
It gets its name from the fact that it imitates cocktails, hence the word "mock." Some people call it a "punch" or a "virgin drink."
This beverage is safe for pregnant and nursing women, children, and alcoholics in recovery.
Make sure you don't overdo it on sugar and calories if you want to reap the full advantages of this superfood.
Improved gut health, enhanced immunity, and a well-hydrated body are just a few of the benefits of a healthy and delightful mocktail.
Milkshakes
This frothy beverage is just a cold milk drink.
It has a sweet taste due to the addition of fruits or chocolates, and occasionally ice cream.
They are thinner than their smoothie equivalents, which usually have more calories as well!
Protein shakes have recently been popular as a before and post-workout drink because they help boost energy, mend muscles, and deliver much-needed fiber and protein.
Smoothies
A smoothie is a concoction of fruits, vegetables, milk, yogurt, ice cream, and other ingredients.
It is a thick, sugary beverage that is best served chilled.
Smoothies and milkshakes are sometimes used interchangeably, although smoothies are thicker and contain more yogurt and ice cream.
Smoothies can offer a variety of health benefits depending on the components used.
With general, they have a high protein content and aid in digestion.
Green smoothies can also help reduce blood pressure.
Cocoa
Hot water or milk is blended with cocoa powder and shaved or melted chocolate to make cocoa.
Sugar is also used as a sweetener in some types of chocolate.
Cocoa is commonly thought of as a sweet treat rather than a healthy beverage, yet it contains a surprising number of health advantages.
The cacao plant, from which cocoa is derived, contains a variety of antioxidants and organic acids that can help with everything from enhancing blood flow and lowering cholesterol to preventing chronic diseases and improving cognition.
Tonic Water
This carbonated, bitter-flavored soft drink contains quinine (a bitter alkaloid).
It is frequently added to alcoholic beverages, particularly gin and vodka.
Some people refer to this as flavored soda water.
Certain types of tonic water include a lot of sugar and a little fruit, making it a carbohydrate powerhouse.
However, due to the presence of quinine, the pure form of tonic water provides certain health benefits. These advantages include anti-inflammatory properties, muscle relaxation, and the treatment of malaria. But keep in mind that everything in moderation!
Alcoholic Beverages
Any drink containing ethyl alcohol or ethanol is considered an alcoholic beverage.
They are broadly classified into three types: beers, wines…
….and spirits (hard drinks). Here's the list of alcoholic beverages:
Beer
Beer is most likely one of the world's oldest beverages and the first form of alcohol.
Beer was presumably created by accident at some point in ancient history by the fermentation of starches – cereal grains, rice, corn, maize, etc. – and has since become a global phenomenon.
It is the most popular way for most individuals to unwind after a long day at work.
Beer isn't widely regarded as a healthy beverage due to its high calorie content.
Most beers, on the other hand, contain B vitamins, as well as potassium and magnesium.
There are an endless number of unique nutrient profiles depending on how each beer is produced, however most are mostly composed of carbs and trace amounts of protein.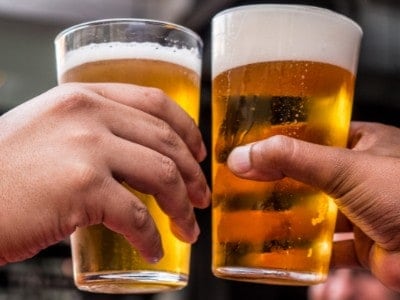 Wine
Wine, another ancient beverage, is prepared by fermenting grapes in the same way as beer is formed by fermenting carbohydrates.
This fermentation process is responsible for the alcohol level of these beverages.
Wine comes in two major varieties, red and white, but the flavors and distinct nutrient profile will alter based on where the grapes are cultivated in the world, the soil quality, and the growing procedure.
Most wines have a high concentration of tannins, antioxidants, and phytochemicals produced from the skin of fermented grapes.
As a result, wine may be beneficial in lowering the risk of chronic diseases such as cancer, chronic stress hormones, and other undesirable medical disorders.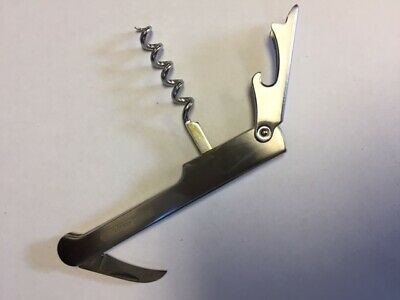 Cider
Beer and wine are made from fermented grains and grapes, whereas cider, another popular alcoholic beverage, is made from fermented apples.
Perry is a type of beverage made from fermented pears.
Due to the minimal levels of vitamins and minerals that remain from the apple, apple cider, also known as hard cider, has relatively little health advantages.
Because of the apple's high quantities of antioxidants, hard cider is somewhat healthful for individuals who consume it in moderation.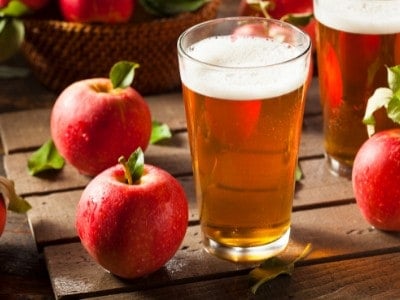 Cocktails
A cocktail is a concoction of alcoholic beverages such as gin, vodka, whiskey, or brandy with fruit juices or other liquors.
It's normally served cold.
Cocktails are typically mixed with high-calorie mixers, so if you're watching your weight, you should avoid drinking too many of them.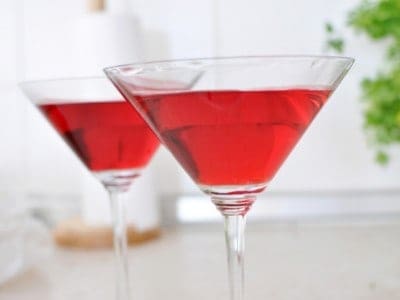 Hard Alcohol
Spirits, liquor, or hard alcohol, whatever you want to call them, are the most strong types of alcoholic beverages, frequently containing more than 40% alcohol by volume.
Whiskey, vodka, gin, tequila, rum, soju, brandy, and countless more types of alcohol are all kinds of alcohol, but they are stronger because they are distilled versions of fermented items.
As a result, they are far more potent and enticing to customers.
The distillation process tends to remove any potential nutrients from these forms of alcohol, yet studies show that moderate consumption can be beneficial to your immune system and heart health.
Sum Up
Any liquid that can quench the thirst are called beverage.
Beverage is any kind of liquid. We are always taking water..
….water is a beverage item. Water, tea, coffee, milk, juice, beer…
…and any kind of drinks item are listed in beverage items. Actually…
…beverage means any kind of Liquid item.
Conclusion
Beverage refers to any drink that can quench one's thirst. Beverage refers…
…to any type of beverage. Water is a beverage item that we constantly…
…have with us. Beverage items include water, tea, coffee, milk, juice…
…beer, and any other type of drink. Actually, the term "beverage" refers…
…to any type of liquid item. Your body would be totally pleased…
…if you only drank water. You would obtain all of your hydration…
…requirements as well as all of your nutrients from food. However…
…with so many options, most people drink a range of beverages.
That's all I've got for now! Do you have any questions about this subject?
or would you like to provide an example? Don't be afraid to express…
…yourself in the comments box below! Thank you for your time!
For the time being, bye!
Hi there! I'm a food enthusiast and journalist, and I have a real passion for food that goes beyond the kitchen. I love my dream job and I'm lucky enough to be able to share my knowledge with readers of several large media outlets. My specialty is writing engaging food-related content, and I take pride in being able to connect with my audience. I'm known for my creativity in the kitchen, and I'm confident that I can be the perfect guide for anyone looking to take their culinary journey to the next level.