What is Wine?
It is an alcoholic beverage made from fermented grape juice.
A wine can technically be made from any fruit (apples, cranberries, plums, etc.)…
…but if the label simply says "wine," it is almost always made of grapes.
(By the way, wine grapes are different from table grapes).
Wine and beer are two popular drinks…
…but brewing beer involves fermented grains.
In the most basic sense, wine comes from fruit, and beer comes from grains.
There are some exceptions -that push…
…the boundaries of beer- but that's another story.
Before we move into next section, let's hear Josh's story…
Since wine can be used for so many things, I love it.
You can use wine for cooking as well as drink it to celebrate certain occasions.
Winter is the best season for me to drink wine with my significant other,
when you can have a deep conversation in the cold but still remain warm.
We're going to get started now, so buckle up…
True Origin of Wine
There is current evidence that wine originated in West Asia…
…including the Caucasus Mountains, Zagros Mountains…
…Euphrates River Valley, and Southeastern Anatolia.
It includes the modern-day nations of Armenia…
…Azerbaijan, Georgia, northern Iran, and eastern Turkey.
In ancient Armenia, grape residue was found in clay jars…
…as was grape domestication in Georgia…
…and evidence of wine production 6,000 BCE to 4,000 BC.
In eastern Turkey, there is evidence of ancient grape production.
We still don't know who made the wine…
…but we think we know where it came from!
It is believed that the Shulaveri-Shomu…
…(or "Shulaveri-Shomutepe Culture") were the first people…
…to make wine in this region.
In the Stone Age (neolithic period), people used obsidian for tools…
…raised cattle, pigs, and most importantly, grew grapes.
What we've learned about wine's origins is illustrated in the following examples.
Wine in 6,000 BC
An area in the Southern Caucasus was linked to winemaking…
…by organic compounds found in Georgian pottery.
Kvevri (or Qvevri) pottery vessels are still used in Georgian winemaking today!
Wild Vines in Southeastern Anatolia
Using grape genetics, José Vouillimoz (an ampelologist)…
…discovered a region in Turkey…
…where wild grape vines look a lot like cultivated vines.
According to this research, a convergence zone between cultivated…
…and wild vines may have been the origin of winemaking!
Relic Winery Discovered in Armenia
In a group of caves outside the Armenian village of Areni…
…lies the oldest known winery (4,100 BC).
Despite the loss of its important role as a winemaking village…
…Areni is still known for producing red wines. 
Even today, you can drink Areni, which is thought to be quite old.
The Phoenicians and Greeks were Ancient Wine Influencers
Wine grapes followed cultures into the Mediterranean…
…as they expanded from West Asia.
Phoenicians and Greeks were sea-faring civilizations…
…who brought wine to much of Europe.
Grapes slowly adapted to new climates as they spread to new areas.
As a result of the mutations, new varieties of wine grape species have been created.
We have several thousand grapes today because of this!
The importance of diversity cannot be overstated.
Diversity in wine protects against disease and reduces the need for pesticides.
Furthermore, different grapes thrive in different climates.
We can grow wine grapes in many different places because of this.
There is a loss of natural diversity in the world due to the demand for popular grapes.
Many ancient regions (with rare varieties) replace their native grapevines…
…with popular varieties such as Cabernet Sauvignon or Pinot Noir.
It is more common than you might think to plant familiar grape varieties.
About 70 percent of the world's vineyards grow about 50 grapes.
It is estimated that there are over 700,000 acres…
…(288k hectares) of Cabernet Sauvignon vineyards in California. 
There are rare varieties that are grown in only one vineyard!
Perhaps you are wondering…
The Five Steps Detailed Guide to Making Wine
Since thousands of years ago, people have been making wine.
In addition to being an art, wine making also involves a large amount of science.
Even the tiniest mistake can make a big difference in the final product.
There are five different steps in the production of wine.
Though these five steps are compulsory for the winemakers…
…they do add their own variations to the process in order to make their wine unique.
Harvesting
Harvesting is the first step in making wine.
Providing all the essential esters, tannins…
…and acids are the grapes that make delicious wine.
It is the moment at which the grapes are picked from the vineyard…
…that determines the wine's sweetness, flavour, and acidity.
Choosing the optimal time to harvest grapes…
…requires a little science in addition to traditional tasting methods.
When picking grapes, it is very important to ensure the sweetness…
…and acidity are in balance.
The weather also plays a significant role in the harvesting process.
Hand-harvesting and machine-harvesting are both possible.
While many winemakers prefer to do it by hand…
…machines are known to negatively affect the grapes and the vineyard.
As soon as the grapes are picked…
…they are taken to the winery and sorted into bunches.
Grapes that are underripe or rotten are removed.
Keep reading…
Crushing
When the grapes have been sorted into bunches…
…it is now time to de-stem them and crush them.
In the past, this crushing process was done by foot.
When you go on a wine tour, many wineries allow you…
…to crush the grapes with your feet. 
Nevertheless, winemakers are now more likely to use mechanical crushing.
The grapes are trod or stomped into 'must' through mechanical presses.
Must is simply fresh grape juice that is the result of crushing grapes…
…and contains seeds, solids, and skins of the grapes.
However, while winemakers prefer to avoid machines in the harvesting process…
…as it negatively affects the grapes…
….machines have improved the crushing process…
…by making it more sanitary and by increasing the quality…
…and longevity of the grapes.
For white wine, the seeds, solids, and skins are quickly separated…
…from the grape juice to prevent tannins from leaching into the wine.
Alternatively, if red wine is being made, the seeds, solids…
…and skins are allowed to remain in contact with the juice…
…so that it acquires additional tannins, flavour, and color.
Fermentation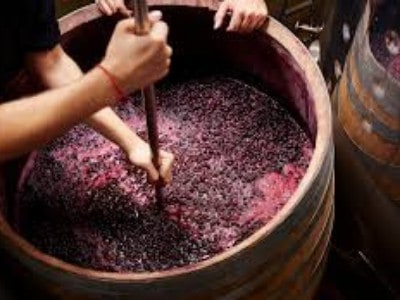 It is followed by the fermentation process after crushing and pressing.
When wild yeast is added to it, it must naturally start fermenting within 6 to 12 hours.
Many winemakers add cultured yeast to the must…
…in order to predict the final outcome and ensure consistency.
A dry wine is produced after all the sugar has been converted…
…to alcohol by the fermentation process.
When making sweet wine, winemakers halt the process in between…
…to prevent the entire sugar from converting.
Fermentation takes more than a week and can even take more than a month.
"Fermentation doesn't just create alcohol. In fact, this incredible process also helps to shape the flavor, aroma, and look of the wine."

McKenzie Hagan – Author at UsualWines
Go on…
Clarification
Now that fermentation is complete, it's time for clarification.
By this method, tannins, proteins, and dead yeast are removed from the wine.
This is accomplished by transferring the wine into stainless steel tanks or oak barrels.
Clarification is accomplished through filtration or fining.
Additionally, substances are added to result in the refining process.
Many winemakers add clay to their wines…
…which attracts the unwanted particles and carries them…
…to the bottom of storage tanks or barrels.
Filters are used to catch the larger particles during the filtration process.
After clarification, the wine is transferred to another tank…
…and prepared for aging or bottling.
Aging and Bottling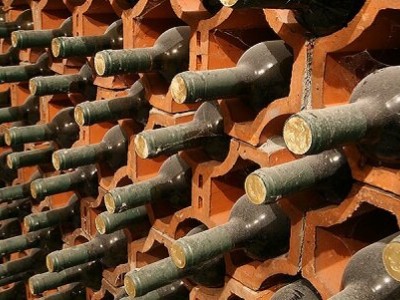 The final step in this process is aging and bottling the wine.
The wine can be immediately bottled or the winemaker can age the wine longer.
To age the wine, it is transferred to oak barrels, stainless steel tanks or bottles.
The winemakers often prefer to age the wines in oak barrels…
…because they are known to add a smoother, rounder…
…and more vanilla-like flavor to the wine.
Additionally, it helps to increase their oxygen exposure…
…which allows the tannins to get reduced…
…and enables the wine to attain an optimal taste.
It is generally recommended to use steel tanks for white wines.
After the aging process is complete, the wine is bottled with a screw cap or cork.
This is also important…
5 Different Types Of Wine
Red Wine
Generally, red wine comes from grapes with dark skins.
The wine grapes are fermented along with their skins…
…to give the wine its distinct color, flavors, acidity, and tannin levels. 
White Wine
A white wine is a product of fermenting green-skinned grape varieties.
It is also possible to produce white wines from black grapes…
…by simply removing the skins before fermentation.
 Rose Wine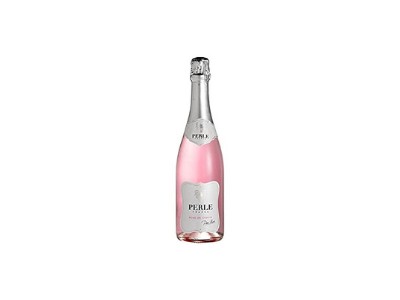 By macerating the grape juice with the grape skins for only a few hours…
…rose wine is made from red wine grape varieties.
The wine gets its light pink color from limited contact with grape skin.
Rose wines can be sweet, dry, or even sparkling.
Although most Roses are meant to be drunk young…
…some exceptional sparkling Roses…
…such as Dom Perignon Rose, can age for 30-40 years.
Sparkling Wine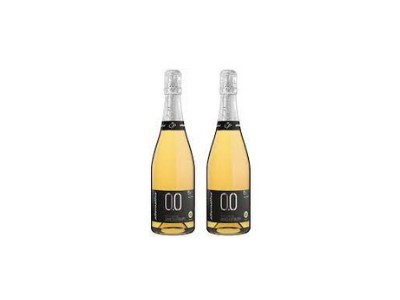 Known for its sparkling appearance…
…sparkling wine is a fizzy drink with carbon dioxide bubbles. 
Sparkling wines are produced by doubling the fermentation process.
There are two main methods of producing them…
…Methode Traditionelle (or Methode Champenoise) and Charmat. 
The Charmat method ferments the wine in pressurized tanks…
…rather than in bottles like traditional methods.
Dessert Wine
Dessert wines are produced when the winemaker partially ferments grape juice…
…leaving some residual sugar in the final product.
The residual sugar gives the wine a sweet flavor.
You should serve sweet wine in a compact, small wine glass.
Now…
We Have Plenty Of Wine Articles, So Read On!
The versatility of chicken makes it a favorite protein…
You can pair it with so many different seasonings…
…side dishes, and accompaniments. Proteins that go well…
…with wine are economical and versatile.
The meat is a bit of a hybrid-part lean white meat…
…part rich dark meat. Simple roasted chicken, for example…
…pairs well with full-flavored red wine, rosé, or dry white wine.
When making a match, what do you look for?
Read our tips for pairing poultry with wine in this article.
We often overlook cooking wines, or "fortified" wine…
… such as Marsala, Madeira, and Sherry. However…
…these wines can be delightful for drinking and can enhance recipes.
Many people have trouble preserving these wines after they pop the cork…
What are the best practices for storing cooking wines?
Read more on the article to find out!
The food in Italy tastes delicious, and you can't deny that…
A number of food experts have rated it…
…among the best tasting cuisines in the world…
There are many ways Italian cuisine incorporates wine into its meals..
…which is part of the reason why it tastes so good.
Using the best wines to cook Italian food…
…can brighten up even the dullest recipes.
Read on the article to find out the best wine to cook Italian food.
You still have leftover wine?
Sometimes we can't finish the entire bottle…
…even though we know this seems impossible.
Sure, we put a cork in it and store it in the fridge…
…but if you still have a half-glass of Syrah hanging around a week later…
…you can repurpose it. 
Cooking with wine is perfectly fine…
..months after it stops being suitable for drinking.
You can make sure you get every last drop…
…from that bottle by following the ideas on this article.
Sum Up!
A bottle labeled "red" or "white" contains red or white grape juice respectively.
The color comes from anthocyanin pigments in the skin of the grape.
Wines may be described by their region, varietal…
…vintage year, producer, brand name, price range, alcohol content…
…sweetness level, acidity level, body type, flavor profile…
…and suggested food pairings.
Styles of wine can also be classified: dry, semi-dry, sweet.
Conclusion
A wine is an alcoholic beverage made from fermented grapes.
Fruit wines, or country wines, are made with fermented fruits.
A wine, however, is traditionally made from grapes.
Red wine contains the highest level of alcohol among all the wines.
Additionally, they tend to be richer in…
…flavor because they use higher-quality grapes…
…that produce more complex flavors.
Compared to red wines, white wines typically contain less sugar and alcohol.
Depending on how much sugar was added during fermentation…
…rose wines can be sweet or dry.
Champagne or sparkling wines are typically very light in color…
…and contain a lot of carbon dioxide.   
More Wine Articles for You!
Hi there! I'm a food enthusiast and journalist, and I have a real passion for food that goes beyond the kitchen. I love my dream job and I'm lucky enough to be able to share my knowledge with readers of several large media outlets. My specialty is writing engaging food-related content, and I take pride in being able to connect with my audience. I'm known for my creativity in the kitchen, and I'm confident that I can be the perfect guide for anyone looking to take their culinary journey to the next level.