When it comes to egg beaters vs egg white, what's the difference? There's a lot more than you might expect.
Egg Beaters have been around since 1972, when Fleischmann's presented them as the superior option for "heart health" alongside the company's other popular food product, margarine, during the anti-saturated fat and cholesterol crusade.
When comparing Egg Beaters vs egg white, the company continues to advertise the liquid mixture as the "smart choice for improved health" because it is fewer in calories and contains no fat, saturated fat, or cholesterol. However, a deeper examination reveals that labeling this concoction-in-a-carton as "health promoting" could be extremely misleading.
Egg Beaters vs Egg White: The Claims
To begin with, we've known for well over a decade that dietary fat consumption has little bearing on long-term body fatness. In fact, high-fat diets have been demonstrated to lower body weight, boost lean mass, and increase overall satiation.
It's also self-evident that touting anything as "low in calories" has no bearing on health, and is frequently a dead giveaway that the product has been refined and contains flavoring compounds.
While it's true that eating too many calories can contribute to weight gain, the concept of "calories in, calories out" is simplistic because it ignores the fact that different meals are processed differently in the body. It also ignores the fact that entire foods, which contain the nutrients we require, have a different effect on us than processed foods, which do not.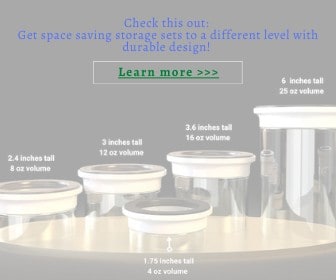 In other words, 70 calories from soda are not the same as 70 calories from genuine eggs, which are high in iron, vitamins, minerals, and carotenoids. Depending on the source of the "calorie," it can have a variety of consequences on the brain's processes that control appetite and satiation, as well as the body's ability to store and burn fat.
In fact, when compared to an equal-calorie breakfast of a bagel, having eggs for breakfast (yes, actual, entire eggs) not only boosts satiation, but it also results in consuming up to 400 calories fewer throughout the day. Those calories don't appear to be equally distributed to me.
Egg Beaters vs Egg White: The Ingredients
Let's check what's inside the carton now that we know what Egg Beaters are missing. ConAgra Foods Original Egg Beaters contain the following ingredients:
Natural Flavor, Color (Includes Beta Carotene), Spices, Salt, Onion Powder, Vegetable Gums (Xanthan Gum, Guar Gum), Maltodextrin, Less than 1% : Egg Whites, Natural Flavor, Color (Includes Beta Carotene), Spices, Salt, Onion Powder, Vegetable Gums (Xanthan Gum, Guar Gum), Maltodextrin Vitamins and Minerals: Calcium Sulfate, Iron (Ferric Phosphate), Vitamin E (Alpha Tocopherol Acetate), Zinc Sulfate, Calcium Pantothenate, Vitamin B12, Riboflavin, Thiamine Mononitrate, Vitamin B6 (Pyridoxine Hydrochloride), Folic Acid, Biotin, Vitamin D3.
Color, as you might expect, refers to additional ingredients that make the extracted liquid look like a yolk, and both Xanthan Gum (a thickening) and Maltodextrin (sugar) are derived from genetically engineered corn.
Because the nutrients are stripped away when the yolk is removed and the liquid is processed, synthetic vitamins and minerals are put back to the product. What most people don't realize is that synthetic vitamins that are put or "fortified" into foods aren't absorbed in the same way as natural vitamins, making them a poor source of nutrition.
The most unpleasant aspect of Best Egg Beaters is that, while they are not advertised, you can bet they are made using the cheapest, lowest quality eggs available. Conventional eggs are from birds kept in deplorable conditions, mainly in battery cages with no freedom of movement and no access to natural light. Their diets comprise of low-cost soy and corn-based feed, which degrades the quality and nutrients of the eggs.
More Related Articles For You!