What kind of flour is best for pancakes, what is tapioca…
…and why is banana flour so unique? Learn about the fundamental distinctions…
…between the different flours, how they're used, and what advantages they have.
How is Flour Made?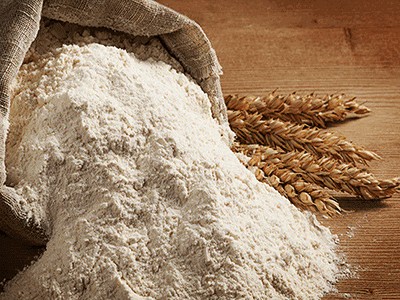 Flour needs to travel a long way before it reaches your kitchen.
Although the process of processing flour appears to be straightforward, producing…
…truly high-quality flour needs a great deal of patience and precision.
It is required to collect the grains or fruits from which flour is prepared at first.
The collecting, sorting, filtration, and preparation processes are all part of this step.
Following that, the grains and fruits are crushed until they are reduced to…
…a mainly white powder mass. In this final phase, you can also determine the…
…flour's consistency, which is used to split it into fine, semi-coarse, and coarse flours.
start with the types…
Types of Flour Based on Their Use
While it may seem that you can use all the flour for any baking or thickening…
…this is not the case. We divide flours on the basis of their use, namely into:
Fine flour – use for pancakes, strudel, shortcrust pastry or thickening of soups
Semi-coarse flour – sourdough and biscuit dough
Coarse flour – dumplings and pasta
Cake flour – has a fine and soft consistency, suitable for baking shortbread
Bread flour – this is the most suitable flour for baking bread or yeasting
Pasta flour – this is durum wheat flour to keep the pasta in the right shape and density
keep going…
Differences Between Flours
There are a variety of flours available, ranging from traditional wheat flour…
…to almond flour and tapioca flour. Examine the contrasts between them…
…as well as the advantages they may boast about.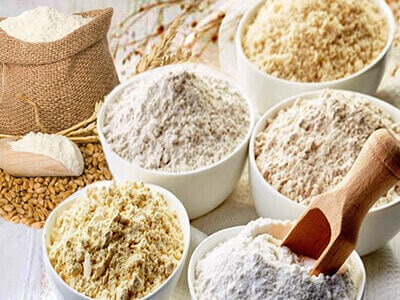 Wheat Flours
Wheat, dubbed the "Queen of Cereals," is the world's most extensively…
…utilized cereal for flour manufacturing. It was once considered a privilege…
…reserved for wealthy families, and poor people were denied access.
However, many proponents of a healthy diet nowadays are omitting…
…it from their diet without appreciating the benefits.
Rich in important nutrients: Wheat contains a lot of fiber. Fiber is an essential component of a healthy diet since it reduces constipation, aids blood sugar regulation, protects against heart disease, and even aids weight loss. Wheat flour is also high in B vitamins. It also has more iron, calcium, protein, and other minerals than many other flours, as well as beta-glucans and other beneficial compounds. If you exclude wheat from your diet, you must ensure that you get these essential elements from alternative sources to avoid deficiency.
Ensures intestinal health: Wheat bran has a lot of insoluble fiber, which is good for the human body. According to research, dietary fiber may work as a prebiotic, keeping good microorganisms in our intestines.
Use of wheat flour: Bread, pasta, pastries, cakes, and biscuits are the most common products made with it.
Look the story below, so you will get the big value of flours!
Here's Bryan Story…
I have a bad condition with my body…
…and sometimes i fell sick and not good…
…with my current health condition.
I have tried several times to go to the internet and article for advice.
And all of that said that I should be diligent in eating in a food which consist flours.
Then I took the advice, in the next few months, my condition improved.
I feel the tremendous impact of the flours.
I can't cook to save my life but I can bake a flour-less chocolate-hazelnut tort with a spicy caramel sauce."

Anna Kendrick. American actress
Spelt Flours
This sort of grain flour is more expensive, but it is also extremely nutritious.
It is chemical-free, easily digestible, and has a subtle nutty flavor.
In fact, spelt is classified as a different wheat variety.
As a result, they have a comparable nutritional profile because they are same species.
Spelt grains, on the other hand, are more water soluble, making digestion…
…much easier for the body. It also has a high protein content, which contributes…
…to its diverse amino acid profile. Fat is also included in spelt flour, with a high…
…proportion of unsaturated fatty acids.
Rich in fiber and beneficial substances: Spelt flour products are softer and denser since they are made primarily of sugars, the majority of which are starch. In combination with the high fiber content of spelt flour, it aids digestion and creates a sensation of satiety. Furthermore, a high fiber diet is linked to a lower incidence of obesity, heart disease, and type 2 diabetes. Although the fiber level of spelt flour is slightly lower than that of wheat flour, they both have a similar quantity of soluble fiber.
Use of spelt flour: It's commonly used to make bread, pasta, pastries, cakes, biscuits, and pancakes, just like wheat flour.
Rye Flours
Except for wheat and spelt flour, rye flour is the only flour that may be used…
…to make bread or yeast. Unlike refined wheat flour, rye flour normally contains a…
…lot of nutrients. Rye has a nutritional content that is comparable to that of wheat.
However, in some circumstances, the amino acid lysine content is even more…
…biologically better.
Induces a feeling of satiety: Rye is high in fiber, which is especially helpful for people who don't get enough in their diet. Non-cellulosic polysaccharides, which are abundant in rye fiber, have a high potential to bind water and quickly provide a feeling of fullness and satiety.
Helps lower LDL cholesterol: Some studies ties rye flour consumption to lower risk factors for heart disease, therefore it can help with a variety of heart issues. An 8-week research, for example, evaluated the effects of rye and wheat flour on blood cholesterol levels. The researchers discovered that rye flour reduced harmful LDL cholesterol 14 percent better than wheat flour.
Helps with constipation: Because rye flour is high in fiber, it efficiently aids in the development of the digestive tract by absorbing water and therefore improving gut permeability. According to certain research, rye flour is more efficient than wheat flour in alleviating constipation. Other research has indicated that rye flour fiber can boost the amount of short-chain fatty acids in the body. These acids have been related to a variety of health advantages, including weight loss, blood sugar control, and colon cancer prevention.
Use of rye flour: Most commonly used in the baking and yeasting of bread.
Gluten-Free Flours
The majority of the goods are produced with white or wheat flour.
Celiacs and gluten-free dieters, on the other hand, must avoid such goods.
Celiac disease is a dangerous autoimmune condition in which the body's immune…
…system attacks tiny intestinal cells. This reaction occurs when gluten…
…which is commonly found in cereals, is digested. Fortunately, a variety of gluten…
…free flours are available on the market that can be used to make popular dishes.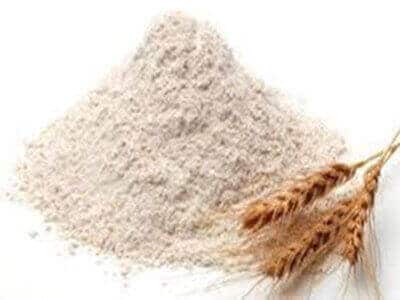 Oat Flours
Oat flours has a velvety texture and a subtle flavor. It is naturally gluten-free.
It's comparable to wheat flour, but it's gluten-free and has more protein…
…than other common flours.
Rich in beta-glucans: Beta-glucan, a type of soluble fiber that forms a gritty, gel solution in the colon and causes a feeling of fullness, is abundant in oats.
Rich in antioxidants: Oats, and thus oat flours, are strong in antioxidants and polyphenols, which are beneficial plant chemicals. Avenanthramides, a unique group of antioxidants found virtually solely in oats, are the most notable. By increasing nitric oxide production, avenanthramides can help reduce blood pressure. This gas molecule aids in the dilation of blood arteries, resulting in improved blood flow.
Use of oat flours: All gluten-free foods, such as cakes, biscuits, and pancakes, can be made using it.
Flaxseed Flours
Flaxseed flour is made by extracting the oil from the seeds and crushing…
…the residual product into flour. It has a low carbohydrate content…
…compared to other flours, making it ideal for low-carbohydrate diets.
Furthermore, flax seeds are a rich source of fiber and high-quality…
…plant proteins, making the flour ideal for athletes.
High in omega-3 fatty acids: Flax seeds are an excellent source of omega-3 for vegetarians and vegans who don't consume meat and can't receive these healthful fats from fish, which is plentiful in omega-3. As a result, flaxseed flour contains alpha-linolenic acid (ALA), which our bodies cannot produce and must be obtained through our food. A sufficient amount of ALA, according to numerous studies, reduces the risk of cardiovascular disease. ALA has also been related to a decreased risk of stroke in several studies.
Use of flaxseed flour: It's especially good for thickening soups and sauces because of its capacity to absorb liquid volume. Physically active persons, on the other hand, can incorporate it into their protein beverages or smoothies.
Here's the thing…
We Have Plenty of Flours Articles, So Read On!
This is a question frequently asked. I'll respond to it here…
…and then I'll provide the ideas on why each flour…
…works well in certain settings but not so well in others.
The first thing to note about utilizing different varieties…
…of wheat flour in pasta making is that they are all fairly similar.
You want to know more about the recommendations?
So what are you waiting for? Click and read this article!
Sift flour also helps you precisely to measure your…
…sensibly balanced blend by removing any surprise loud bumps.
So you need to make sure that you use the best flour on your food.
It is primarily intended to sweeten flour and make it easier…
…to mix with other ingredients or as a base to knead or roll the pulp.
You should check the full version if you don't want to get misunderstanding!
The Italian system of classifications comprises 2, 1, 0 and 00.
Type 2 is the coarsest grind and the most germ and bran are listed thereafter.
The grind gets finer and the germ and bran gets removed.
When you step down the system.
The most refined of all is double zero, also known as doppio null or 00 meal.
Read the article for the full explanation!
and finally..
Sum Up
Protein, minerals, fiber, and complex carbs are all abundant in flour.
It also has a reduced fat and cholesterol content.
Flour samples from New Zealand flourmills were subjected to nutritional analysis.
The flours tested varied from those used in biscuits to those used in bread.
The results are listed below in a table.
We can easily take advantage of flour's numerous nutrients because…
…it is the basis of many commonly consumed dishes such as bread and pasta.
Conclusion
Flour, whether white or wholemeal, provides a significant…
…amount of the nutrients our bodies require for growth and wellness.
Flour is used to make a variety of cereal foods such as bread, biscuits…
…spaghetti, pastries, and cakes. It contains nutrients that…
…are continuously provided throughout a typical person's day.
Flour-based or flour-thickened goods are commonly found…
….in our morning, lunch, and evening meals.
Hi there! I'm a food enthusiast and journalist, and I have a real passion for food that goes beyond the kitchen. I love my dream job and I'm lucky enough to be able to share my knowledge with readers of several large media outlets. My specialty is writing engaging food-related content, and I take pride in being able to connect with my audience. I'm known for my creativity in the kitchen, and I'm confident that I can be the perfect guide for anyone looking to take their culinary journey to the next level.