So, what is healthy breakfast ideas for you to have?
Nowadays Health experts dispute whether breakfast…
….is the necessary meal of the day, but data strongly recommends…
….having a well-balanced breakfast. The first few hours of the day…
…whether you're a morning person or not, may be frantic. You've just gotten out…
…of bed, you're thinking about all the things you need to get done…
…and you also need to prepare a good, energy-boosting breakfast. Even…
…if you despise breakfast, you should make an effort to eat…
….a healthy meal first thing in the morning, especially if you're attempting…
…to lose weight. Breakfast eaters have two advantages: more energy and fewer cravings.
One research found that having a nutritious breakfast…
…particularly one with protein, lowers hunger throughout the day…
….and may even inhibit brain impulses…
…that make you want to eat more. Breakfast eating links…
….to improved nutrient intake and general health in studies. However…
…not all breakfasts are equal, and the quality of your meal is crucial.
High-fiber carbs, protein, and healthy fat…
…should be in a nutritious breakfast. Carbohydrates…
….are your body's primary source of energy, but choosing high-fiber options….
….like fruits, vegetables, oatmeal, or whole-wheat bread slows…
….the surge in blood sugar and insulin release, keeping you full…
….and energized for 3-4 hours. Protein and fat are also slowly digested…
….which helps you stay full by suppressing hunger hormones.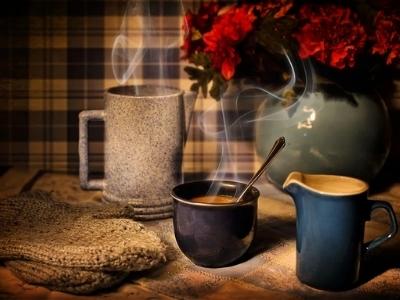 An Ideal Breakfast should have the following:
1. At Least 5 Grams of Protein in a Healthy Breakfast
Low-fat dairy products have protein. They include egg whites…
….light breakfast meats such as bacon, ham, turkey bacon, and turkey sausage.
---
2. At Least 5 Grams of Fiber in a Healthy Breakfast
Including whole grain and fruit or vegetables in your breakfast…
…is one method to acquire those 5 grams of carbs. Breakfast…
….is an excellent time to include a serving or two of whole grains…
…which have numerous health-promoting vitamins, minerals..
…and phytochemicals in addition tofiber.
Five healthy breakfast Ideas and Recipes:
1. Eggs
Eggs are a quick and healthy breakfast option. Protein is very heavy..
….and takes much time for digestion, and its consumption..
…makes you feel uneasy. According to one study, individuals who ate eggs…
…and toast for breakfast felt less hungry than those who ate bran cereal…
… suggesting that the egg group's higher protein intake (25 g versus 11 g)…
….contributed to their feeling fuller. In addition, the egg group consumed…
…fewer calories at lunch, indicating that this meal may help with weight loss.
Egg yolks also contain lutein and zeaxanthin. It is a vitamin…
….that is important for brain and liver function. Despite…
….their high cholesterol content, eggs do not elevate cholesterol levels..
….in most people, contrary to common assumptions. In reality…
…eggs had a slight preventive impact against heart disease…
…according to a study of 23 research.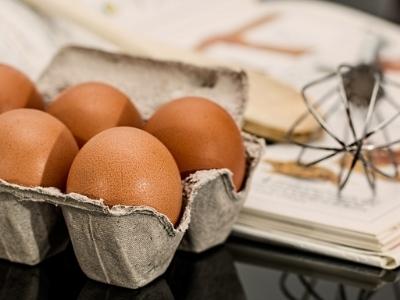 ---
2. Oatmeal
Oatmeal is a popular breakfast choice that's also healthy. It originates…
…using rolled or steel-cut oats that contain beta-glucan…
…a unique fiber. By slowing stomach emptying and triggering…
….the release of peptide YY, a fullness hormone…
…that may help prevent overeating, this soluble fiber improves sensations..
…of fullness. Iron, B vitamins, manganese, magnesium, zinc…
…and selenium are among the minerals found in oats. They also offer..
….around 10 grams of protein per cup. To boost the protein content…
…substitute milk for water, add protein powder…
…or serve with a side of eggs. Remember, while oats may not contain gluten…
…they are frequently processed alongside gluten-containing grains…
…increasing the risk of cross-contamination. As a result, persons…
…who suffer from gluten-related diseases should pick gluten-free oats.
---
3. Chia seeds
Chia seeds are high in fiber and are incredibly healthy. A single serving…
….of 28 grams has an astonishing 10 grams of fiber. Furthermore…
…part of it is soluble, which means it absorbs water and allows…
…more food to move through your digestive tract. You will be more satisfied..
…as a consequence. Participants in one short trial were given plain yogurt…
….or yogurt with 7 or 14 grams of chia seeds. Compared to the simple yogurt group…
….both chia seed groups reported feeling consumers more content…
….and experiencing less hunger. Another study indicated…
…that ingesting chia seeds lowered appetite substantially more than flaxseeds.
Although both are abundant in nutrients, it's possible to blame…
…the gelling qualities of chia seeds. The high soluble fiber content…
…of these seeds may also assist in regulating sugar levels and improving heart health.
---
4. Greek Yogurt
If you want a quick breakfast, Greek yogurt is a terrific choice. It comes…
…by separating whey and other liquid from milk curds, giving it a creamier…
…higher-protein texture than regular yogurt. Furthermore…
…it has fewer calories than other protein sources…
…and the 25 grams of protein and only 149 calories in a 1-cup (245-gram) serving.
Certain varieties are high in probiotics, like Bifidobacteria…
….which aid digestion. To guarantee that your yogurt has probiotics…
…look for the phrase "containing live and active cultures" on the label.
Icelandic yogurt, also known as skyr, is a terrific alternative…
…if you want something even creamier and richer in protein. To get extra fiber…
…vitamins, and minerals, add berries or chopped fruit with the same.
---
5. Avocado CBD Toast
Avocado toast has quickly become a popular and nutritious breakfast option…
…for many people, and the CBD oil in this dish pairs beautifully…
….with the healthy fats found in avocado. You'll need the following ingredients…
…to make this delectable morning dish: 2 eggs, one avocado, half a lemon's juice…
…salt and pepper, two slices of your favorite bread, one tablespoon of olive oil…
…CBD oil, and paprika.
Decide how you want to prepare your eggs – we recommend poached or fried. Prepare your food appropriately.
In a mixing bowl, mash the avocado flesh and add lemon juice. Put salt and pepper to taste.
Toast your bread in the toaster or on the grill in the meantime.
Combine the olive oil, salt, pepper, and the required amount of CBD oil in a mixing bowl.
Toast your toast with the mashed avocado mixture. Place the eggs on top of the cooked potatoes.
To finish, drizzle on the CBD oil combination and top with paprika.
Do you want to make this dish vegan? Take the eggs out. Scrambled tofu…
…is another option. You can add some bacon pieces if you're a meat-eater.
If you're a pescatarian, throw in some smoked salmon…
…for a boost of heart-healthy Omega-3 fatty acids. With this meal…
…the possibilities are unlimited!
---
Conclusion
If you like breakfast, make an effort to begin your day…
…with a healthy meal. These are just a few of the many options…
…for a nutritious breakfast. The idea is to look outside the box in cereals…
…bagels, and pastries. Several CBD news sources suggest that…
…selecting products with a good balance may help you get more nutrients in your day…
…like adding CBD tinctures to your breakfast. While there are several breakfast…
….alternatives, the best selections are fiber, protein, healthy fats…
…vitamins, and minerals, and many delicious…
…healthful foods and beverages are simple to prepare. Fruit…
…full-grain bread, eggs, green tea, coffee, and protein drinks are among them.
Our Latest Post:
💻 Jerky | Slushies | Cold Press Juicer Recipes
---
Hi there! I'm a food enthusiast and journalist, and I have a real passion for food that goes beyond the kitchen. I love my dream job and I'm lucky enough to be able to share my knowledge with readers of several large media outlets. My specialty is writing engaging food-related content, and I take pride in being able to connect with my audience. I'm known for my creativity in the kitchen, and I'm confident that I can be the perfect guide for anyone looking to take their culinary journey to the next level.