Do you have a KitchenAid mixer? You're probably familiar with the dough hook, beater bar, and whisk since they are among the strongest attachments included.
So, let's talk about the lesser-known tools. This blog is dedicated to those!
In this article, we'll be discussing the greatest KitchenAid mixer tools and informing you about how to choose the best KitchenAid mixer tools just in case you want to buy KitchenAid mixer new.
If you're interested in a comprehensive list of KitchenAid mixer equipment or simply wish to determine which one is best for you, keep reading.
The best KitchenAid mixer tools Attachment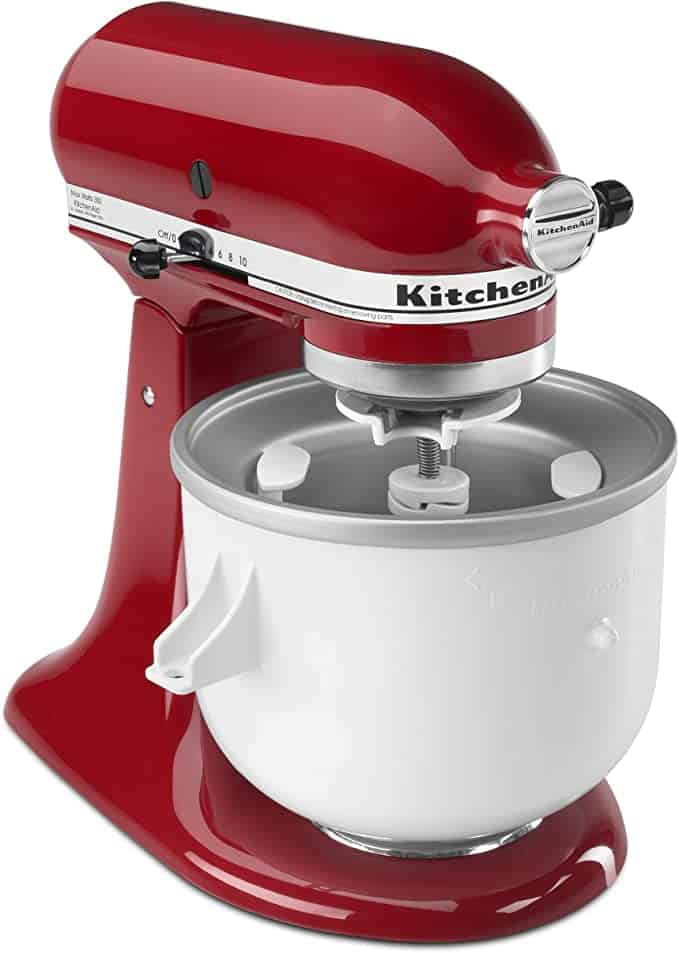 In many kitchens, Kitchenaid mixers are a must-have appliance. They come equipped with a range of accessories that may be used for a range of purposes.
Before you buy anything, read reviews to make sure you're making the best decision.
Also, consider the accessories that are available and what you'll need the mixer for. Before you buy KitchenAid mixer equipment, make sure to consider what you want them for and what will assist you achieve your objectives.
Today, prepare delicious meals with KitchenAid mixers and kitchen utensils! Here are the best KitchenAid mixer tools attachments:
KitchenAid 5-Blade Spiralizer with Peel, Core, and Slice
---
How to Choose the Best KitchenAid mixer tools
It's vital to assess the sort of mixer you have and what you'll use the equipment for when picking kitchen instruments. From low-wattage stand mixers to professional performance models, KitchenAid mixers come in a variety of types, sizes, and power levels.
Consider your needs when choosing between mixers, and evaluate how each one will suit them. Besides considering KitchenAid price, there are a few broad points to consider:
Type of Mixer
When choosing between a variety of mixers, be sure to pick one that suits your requirements. Would a low-wattage stand mixer suffice for dough mixing and cake decorating, or would you need a high-performance machine?
Size of Mixer
The sorts of ingredients that you may mix will be determined by the size of the mixer. More complicated operations, such as bread dough and frosting recipes, are better suited to bigger machines.
Smooth texture mixes like cake batter, on the other hand, may be better suited for a smaller machine.
Power Level
Kneading bread dough and making webbed cookies are good examples of high-power mixers. Lightweight duties like whipped cream topping and cookie dough are ideal for low-power devices.
Attachments: Certain mixers, such as a spiralizer or pasta maker, are available as attachments. Consider what you'll be using the tool for and purchase accordingly.
Type of Spinning Blades
Five blades, for example, can be utilized to slice fruits and veggies or shred cheese in most KitchenAid mixers.
Make sure you pick a blade that matches your needs-an oversized blade may only damage delicate ingredients, and a smaller blade may not be powerful enough for tougher roles such as crushing food into submission.
Mixing Bowls & Jars
Consider the bowls and jars you'll need to hold your ingredients. A variety of cups, dough hooks, and spoons are included with most mixers.
Wheel Size
When mixing doughs or frosting, the size of the mixer's wheel might be important. Bigger wheels are ideal for tougher jobs like kneading bread dough, whereas little ones are better for delicate preparations like cake batter.
Timer & Recording Feature
To keep track of recipes while they're being mixed, some mixers feature features such as timers and built-in recording devices.
There are multiple choices in KitchenAid mixers. When buying your item, consider the power levels, attachments, and bowls and jars.
Some mixers, such as those with spiralizers or pasta makers built-in, offer more versatile features than others. Ultimately, depending on your needs as a cook, the best mixer for you will be.
---
Conclusion
You'll know which KitchenAid mixer accessories are ideal for you after reading this article. So, what are you waiting for? Now is a good time to start shopping for KitchenAid mixer tools.
---
More Related Articles
Hi there! I'm a food enthusiast and journalist, and I have a real passion for food that goes beyond the kitchen. I love my dream job and I'm lucky enough to be able to share my knowledge with readers of several large media outlets. My specialty is writing engaging food-related content, and I take pride in being able to connect with my audience. I'm known for my creativity in the kitchen, and I'm confident that I can be the perfect guide for anyone looking to take their culinary journey to the next level.