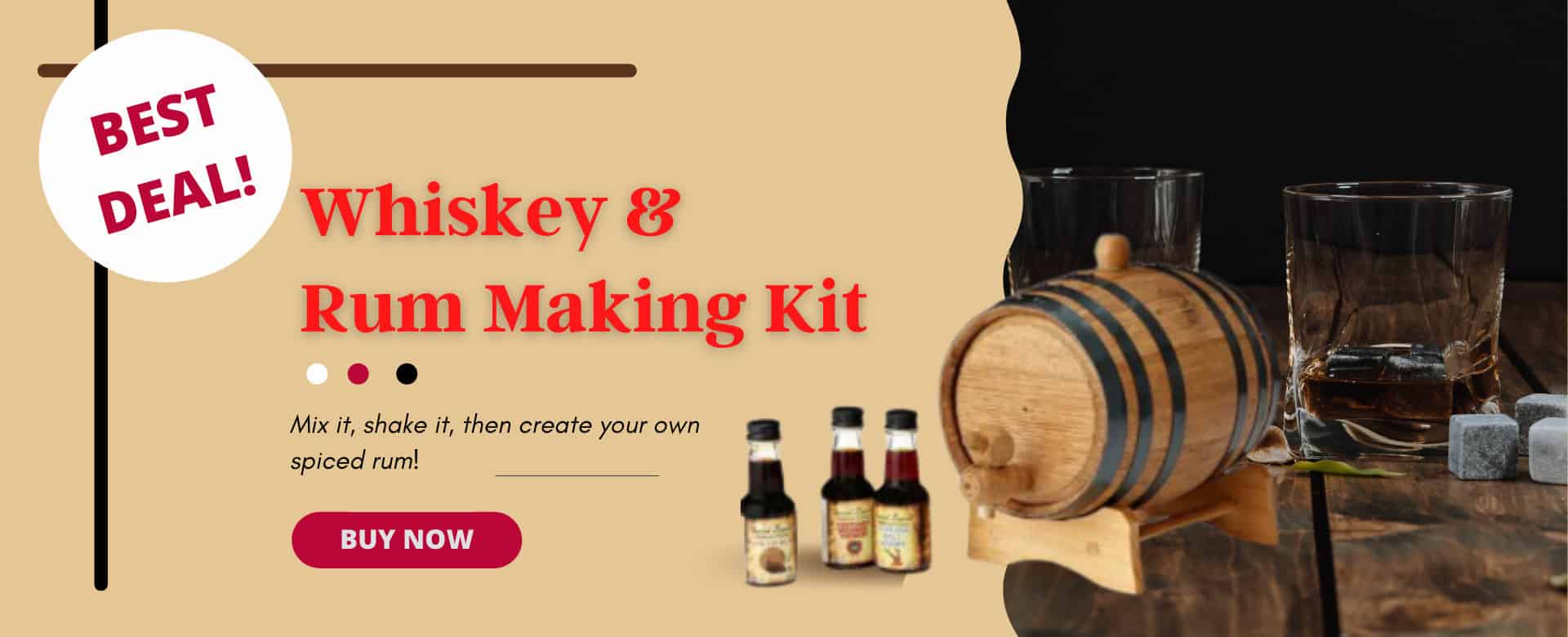 To cook a thin steak can be an attractive option…
…whether you want to reduce your red meat intake…
…or trim down your budget. So that your thinner portion…
…of beef is as filling as a fattier one, it is important…
…to maintain all the tenderness and flavor of the beef.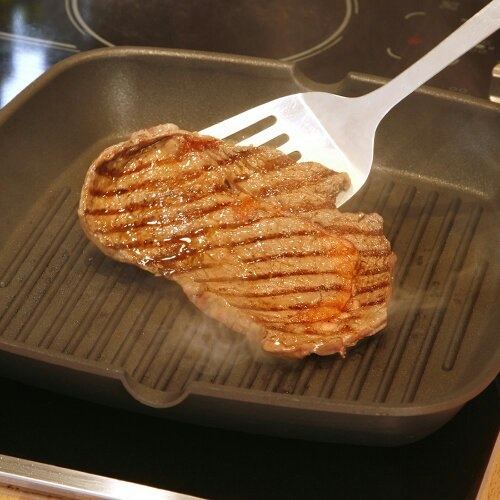 Megan would like to tell you something…
When you cook thin, rubbery steaks are the worst!
The steak is so tender that it doesn't require teeth, I told my friend…
The steak is truly tender. She laughed. As soon as you try ATK's tenderizing..
….method out, you won't want to use any other tenderizing method again.
There's no need to use a tenderizer from the store or to pound your steak furiously...
Steak is one of the best sources of iron, making it a great food choice for those who are likely to suffer from anemia. Not only is it iron-rich, but iron in red meat is also more easily absorbed by the body. One serving of beef contains 15% of our recommended daily iron intake, with the iron recommended daily intake sitting being between 13.7–15.1 mg/day.

Benefits of Steak
Let's get it started..
How To Make Thin Steak Tender?
Be sure to do your due diligence before turning on the heat…
…if you want to keep your thin steak tender. You might tenderize…
…the beef by pounding it with a meat mallet or marinating it. 
Cooking can break down some of those tough, fibrous tissues…
…often found in cheaper cuts with a little attention.
Keep in mind, however, that minute steaks are sliced thin…
…in the first place in order to minimize connective tissues.
The key to success is moderation, as usual. Marinate a very thin steak…
…for only a few minutes so it doesn't become mushy.
Generally, 30 minutes or so is enough time for the marinade to tenderize…
…and flavor the meat.
You might be wondering what seasoning will be best for steak? This one is our top pick for you, it's great for marinating your steak, furthermore, it has a strong taste of salt!
We also have compiled a guide that will help you choose the best seasoning for steak.
Method How to Make Thin Steak Tender
Use Meat Tenderizer
A meat mallet can be a surprisingly effective technique…
…to break down strong muscle fibers in tough cuts like chuck steak.
You don't want to pound the flesh to death and make it into mush…
…but a light hammering with the rough edge of a meat mallet would suffice.
If you don't have one, lightly score the surface with a knife…
…in a crosshatch pattern or poke tiny holes into the meat with a fork.
Use a Marinade
Grilling steaks like flank or skirt steak are fantastic….
….but they're so tough you won't want to eat them without a marinade.
Acidic substances such as lemon juice, vinegar, or buttermilk…
…provide taste while also breaking down tough proteins….
…giving the meat a "pre-cook" before it goes on the grill.
Just don't leave it in the marinade for too long (30 minutes to two hours should plenty)…
…or it will get mushy and squishy.
Let it Come Up to Room Temperature
This is especially true when it comes to grass-fed beef…
…and other lean meat cuts. Because these slices don't have a lot of fat…
…they're less forgiving if they're slightly overdone. Allowing the meat…
…to rest for 30 minutes on a room temperature surface…
…before cooking will help it cook more evenly.
Cook it Low-and-slow
Many budget cuts, such as pork shoulder or chuck roast…
…can be flash seared at high temperatures, but many others…
…such as pork shoulder or chuck roast, require low-and-slow…
….cooking techniques (like these slow cooker sandwiches ).
When braising tough portions of beef, the collagen in…
…the boiling liquid breaks down, allowing the tough muscle…
…fibers to separate completely. Make sure you allow enough time…
…for the slices to break down in a Dutch oven or slow cooker…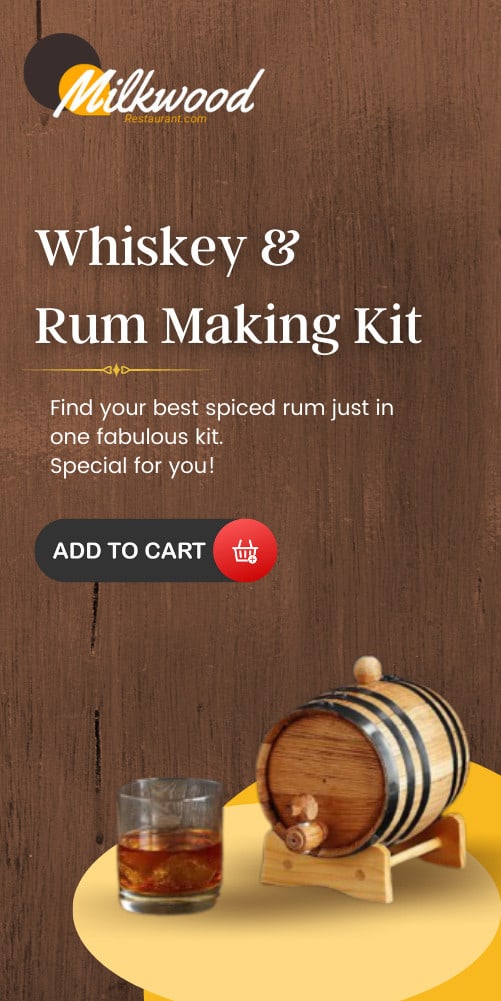 …which could take four or more hours.
Now...
How To Cook A Thin Steak
When you cook a thin steak…
It is possible to overcook as well as undercook meat…
…to produce chewy, tough meat. To achieve the best texture and flavor…
…the meat should be browned on the outside but cooked on the inside…
…to the desired temperature (125 degrees Fahrenheit for rare…
…to 150 for well done). You should have a meat thermometer…
…in your kitchen if you do not already have one.
They're inexpensive and invaluable for home cooks.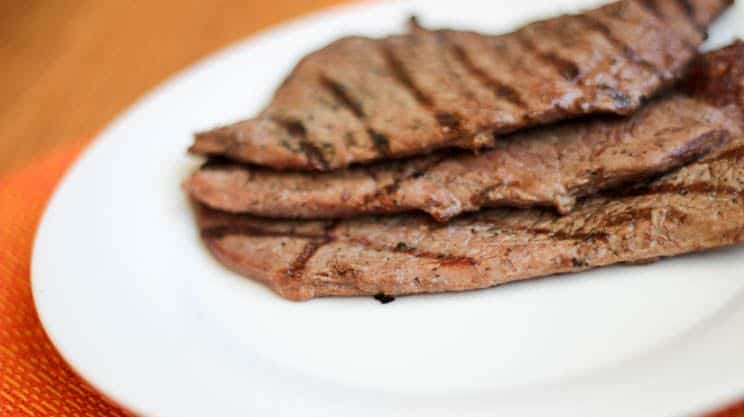 At 400 degrees Fahrenheit, you can bake an inch-thick steak. Before cooking the steak, rub it with a generous amount of olive oil (plus seasoning, if you want), which will help it brown and prevent it from drying out.
Strips or slices of steak can be braised in a sauce that contains such tenderizing ingredients as tomato, vinegar, wine, citrus or yogurt. A marinade would have done the same thing with the sauce.
Cut the steak into strips and cook them quickly in a wok before adding it to the stir-fry. Before serving, add it back in after removing it while cooking the vegetables.
Grilling a thinner-than-average steak is possible, but it should be at least 3/4-inch to 1-inch thick. You should pat the steak dry before rubbing it with kosher salt and cornstarch and putting it in the freezer for half an hour (for gas grills) before you grill it.
Cast-iron skillets can also be used to cook steaks with cornstarch/salt. If you use the mixture on a dry steak and freeze it for 30 minutes beforehand, the meat will get a good sear without being overcooked.
You can also ensure that your steak isn't overcooked by cooking it in an old-fashioned "chicken frying" technique. The method involves first dredging the steak in a flour mixture, then in an egg mixture, and then one more time in flour before frying it in hot oil. Place the steak on paper towels to drain and prepare white gravy with the pan drippings.
Pan-fry your thin-sliced steak for about 30 to 60 seconds in a very hot pan with a little oil if you want it plain. You can flip it over after you've completed that side. This is a very fast process, so keep an eye on it.
In case you are looking for a perfect nonstick pan that we recommend, other than it is nice, good looking, and strong, it is also PTFE-free that's good for your health!
So…
Facts About Tenderizing Steaks
Beef's flavor is not affected by tenderizing…
The beef flavor will only be as good as the cut you use…
Tenderizing affects the texture of the beef, not its flavor…
There is a velvety texture to it. As a result, the meat gets less "meaty"…
in texture, which is why I only use this technique to tenderize strips…
…of meat and not cubes or steaks, as they would be too eerie!
By tenderizing beef, you can make fast-cook beef dishes…
…using economical cuts of beef that normally require slow cooking…
…to break down the tough fibers.
Even if you overcook the beef, it stays tender!
Tenderized beef can be stir-fried on a hot stove, or deep in oil…
…like this Crispy Mongolian Beef. No matter how you cook it…
…it comes out much more tender and juicy than even…
… high-quality cuts of beef like beef tenderloin.
Secret On How To Keep It Tasty
No matter what technique you use, let your steak rest for a few minutes…
…after removing it from the heat. In addition, if a steak is cut too soon…
…it will release too much juice, thereby losing some of its flavors.
In a skillet or on a grill, you don't want to keep flipping the…
…meat over and over again. Once is usually enough.
You can check the sear with a stick thermometer and check…
…the interior temperature. Flip it when one side reaches a good sear.
If the temperature isn't what you expect, turn the heat down a bit…
…for the second side. After the meat is removed from the heat…
…it will continue to cook for a few minutes.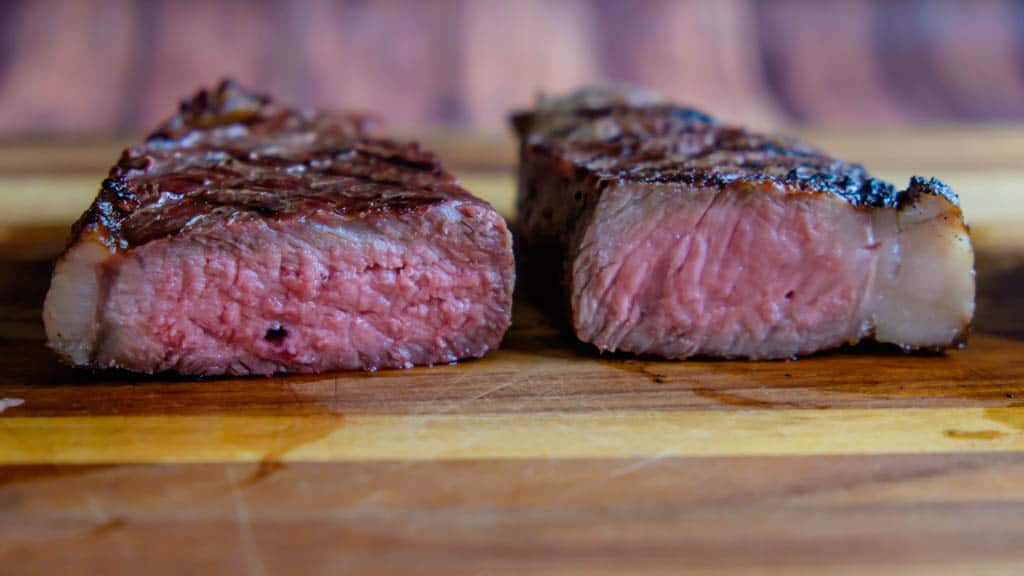 Sum Up
A meat pounder is an effective way to boost the tenderness of thin-cut stea..
Although thicker steaks usually remain juicy, cooking thin steaks…
…without drying out the meat is a challenge. The flavor of these…
…boneless cuts of meat is best enhanced by soaking them in a marinade…
…and seasoning them with the spice blend of your choice.
Although there is no one best way to cook a thin steak…
…after learning the basics, you can add your own flair.
Pair this cut with eggs in the morning and make lunch…
…more interesting by chopping it up.
Conclusion
It is difficult to cook a thin steak…
Jumping from a newbie to a pro will not be easy….
n any case, you are now ready to refine…
…your grilling skills with these tips. From now on, don't be afraid to grill steaks!
Our latest articles
Shop & Donate
For every purchase in the month of March 2022, we will donate $5 from every transaction to a selected charity every month. Place your order today by visiting our store!
💻 Marigold Tea | How Cold Do Commercial Freezers Get |Best Commercial Meat Slicers