A hormone called insulin is responsible…
…for converting the food your body consumes into energy.
This process can sometimes be disrupted…
…leading to insulin resistance…
…which can result in elevated glucose levels and type 2 diabetes.
Here is an overview of Meal Planning for Diabetics….
..and Great Exercise Tips for Insulin Resistance…
…how certain lifestyle factors like diet, exercise…
…and weight can affect your overall health…
…and healthy meal plan ideas for an insulin resistance diet.
Let's get started…
What Is Insulin Resistance?
Impairment of insulin sensitivity, also known as insulin resistance…
…occurs when your cells are unable to respond to insulin.
Your body may make more insulin in order to compensate…
…for an impaired response to insulin in your cells.
Your pancreas may be able to make enough additional insulin…
…to help glucose enter your cells, keeping your glucose levels under control.
It may lead to prediabetes or type 2 diabetes…
… however, if your pancreas cannot produce enough insulin…
…to keep up with demand.
Find out more about the causes and symptoms…
…of insulin resistance by reading our post.
What Are the Effects of Exercise and Weight on Insulin Resistance?
You can take steps to prevent or delay the development of type 2 diabetes…
…even if you have insulin resistance.
Diabetes Prevention Program researchers…
…found that intensive lifestyle interventions leading to weight loss…
…reduced the incidence of type 2 diabetes in overweight…
…and obese adults with impaired glucose tolerance by 58% over three years.
According to many other studies…
…people who continued their new lifestyle were able…
…to delay a type 2 diabetes diagnosis for even longer.
Regular Exercise
A healthy energy balance includes not only calories (or energy in)…
…but also exercise (or energy out).
Regular exercise helps improve insulin sensitivity…
…by moving sugar (glucose) into your muscles, where it is used for energy.
The most effective way to burn calories is to combine aerobic exercise…
…like "huff and puff" with resistance exercises like resistance bands or weights.
For adults, the American Heart Association recommends 150 minutes…
…of exercise per week. For improved health…
…you don't need to "shred" or "burn" your body…
…just put on comfortable shoes…
…and walk down to the end of your block after dinner.
"Starting with a small change — like walking for 15 minutes after each meal — can improve blood sugar levels and will also add up quickly to 45 minutes of exercise per day, or 315 minutes per week! If you're new to exercise, it's always a good idea to check with your healthcare provider before starting an exercise regimen." 

Melissa Herrmann Dierks , RDN, LDN, CDCES – Diabetes Care and Education Specialist
Keep reading…
Healthy Weight
The best way to prevent or improve insulin resistance is to increase…
…your activity levels and follow an insulin resistance diet.
Even small changes can make a big difference!
Weight loss of 7-10% of your current body weight…
…can help prevent pre-diabetes from developing into type 2 diabetes.
So, if you weigh 250 lbs., even a 17 lb. weight loss can make a difference.
Consider seeking the assistance of a Registered Dietitian Nutritionist who can:
Make a meal plan to improve your insulin resistance.
Let's take the mystery out of eating healthy and shopping.
Help you achieve your personal goals.
What Diet Is Best for People with Insulin Resistance?
Unfortunately, there is no quick fix or one-size-fits-all diet…
…for insulin resistance, prediabetes, or even diabetes.
Some insulin resistance diet approaches may provide benefits, including the
Mediterranean, vegetarian or vegan, low-fat, low-carb, and very low-carb (keto)…
… but no one diet has been defined at this time…
…for people with prediabetes or diabetes.
The American Diabetes Association (ADA) recently released a report…
…summarizing what we know about nutrition…
…and prediabetes or diabetes based on current research.
Here are their recommendations:
Eat a diet rich in whole, unprocessed foods.
Reduce as much as possible the amount of highly processed foods containing added sugars, salt, and artificial trans fats.
Replace starchy vegetables and refined grains with non-starchy vegetables.
Consume more fiber, especially from vegetables, fruits, beans, and intact whole grains.
If it is appropriate for you, reduce the amount of calories you consume from carbohydrates.
If you are overweight or obese, you should aim to lose 7-10% of your body weight.
Understanding the Glycemic Impact of Foods
Food is broken down by your body into a form…
…of energy called glucose when you eat.
The body experiences insulin resistance…
…when it has difficulty processing the amount..
…of glucose consumed from food, resulting in higher blood glucose levels.
Further complicating matters, some foods break down…
…into glucose more rapidly and at a higher level than others.
The glycemic index measures how fast food affects blood glucose levels.
Higher glycemic index foods tend to raise blood sugar faster…
…than less processed whole foods with a lower glycemic index.
High glycemic index foods include:
Sugar-sweetened beverages
Sweets (candy, cookies, cakes)
White potatoes and potato chips
Refined "white" grains (white rice, white pasta, white bread)
Dried fruit and fruit juice
However, there is some controversy…
…about whether paying attention to the glycemic index is helpful…
…since most people eat mixed meals…
…for example, a baked potato with a lower glycemic food such as baked chicken.
Blood sugar levels are also affected by portion size…
…preparation, and the amount of fiber and fat in the other foods consumed.
Avoid these foods:
With exercise and a healthy lifestyle…
…eating less processed, whole grain…
…high-fiber foods and avoiding sweets can help improve insulin resistance.
You can choose lower glycemic index foods without having…
…to pay attention to individual numbers…
…by following the general guidelines below for an insulin resistance diet.
Here's the main thing…
7 Meal Planning for Diabetics Tips & for An Insulin Resistance Diet
You can start improving insulin resistance…
…with healthier eating habits by following…
…these general insulin resistance meal plan guidelines.
Fill up on Vegetables
Half of your plate should be made up of non-starchy vegetables…
…whether they are cooked, raw, fresh, frozen, or canned.
When buying canned vegetables, choose no-salt versions or drain the liquid.
Here are some examples of non-starchy vegetables:
Artichoke
Asparagus
Green beans
Beets
Broccoli
Brussels sprouts
Kale
Mushrooms
Okra
Onions
Peapods
Peppers (all varieties)
Spinach
Summer squash
Tomatoes
To increase your veggie intake, pack a big…
…crunchy salad or sliced red peppers and baby carrots in your lunch.
Focus on Fiber-filled Whole Grains, Beans and Legumes
If you are choosing carbohydrate-containing foods…
…choose those that are high in fiber, vitamins, and minerals.
Consider grains that have more…
…than three grams of fiber per serving, such as brown rice…
…whole wheat pasta, oatmeal, bulgur, popcorn, and breads and cereals.
Beans, peas and lentils, as well as whole intact grains, fall into this category.
Avoid high-fat carbohydrate foods like biscuits, donuts, and high-fat snack crackers.
Towards the end of your meal, include healthy carbohydrate foods…
…on a quarter of your plate. This translates to the following portion size:
Whole wheat bread: 1-2 slices
Whole wheat pasta: 1 cup (cooked)
Brown rice: 1 cup (cooked)
Beans, peas, corn: 1 cup
Oatmeal: 1 cup (cooked)
Dry cereal: 1-1 ½ cups
During a meal or snack, high carbohydrate consumption…
…may cause blood insulin levels to spike…
…making blood sugar control and weight management more difficult.
With the help of your nutritionist…
…you can determine a specific amount of carbohydrates per meal…
…based on your calorie needs and activity levels.
Choose Lean Sources of Protein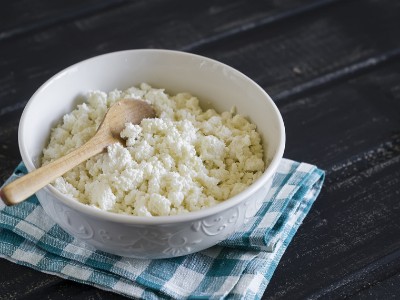 A lean source of protein should be included with meals…
… and snacks to stabilize blood sugar levels.
Avoid deep-fried foods, as they can raise your blood sugar faster.
Choose baked, broiled, or grilled foods instead.
Your snacks and meals should include lean protein foods, such as:
Fish
Chicken
Low-fat cottage cheese
Turkey or ground turkey breast
Low-fat deli meats such as sliced chicken, turkey or ham
Tuna
Low-fat cheese
Lean cuts of pork
At each meal, you should include a protein food on a quarter of your plate.
In general, one cup of low-fat cottage cheese…
…or three ounces of meat, poultry, or fish equals one serving of protein.
Eat Modest Amounts of Fruit
Fruit, whether fresh or canned, is a healthy…
…and budget-friendly alternative to whole, fresh fruit.
Due to their high sugar content, fruits canned in heavy syrup should be avoided.
You can also find frozen fruit options in the freezer section of your supermarket.
These are excellent toppings for oatmeal, cottage cheese, and salads.
Depending on the type of fruit, the serving size may differ.
A cup of strawberries, 12 cherries, or 3 ounces of grapes…
…all have the same amount of carbohydrates.
As fruit juice tends to raise blood sugar quickly…
…and dried fruit has a concentrated source of sugar…
…these items can be included in a healthy diet…
…but in much smaller portions – about 4 ounces of juice or 2 tablespoons of dried fruit.
Go on…
Be Dairy Savvy
Dairy products like milk and yogurt contain carbohydrates…
…so while they are a good source of calcium and vitamin D…
…they can also raise your blood sugar.
People who drink large amounts of milk don't realize the impact it has…
…on their blood sugar. Limit your milk consumption…
…to an eight-ounce serving if you have been diagnosed…
…with insulin resistance or prediabetes.
You should choose yogurts that have around 100 calories per container…
…and no added sugars if you eat them regularly for breakfast or snack time.
Select Heart-healthy Fats
Choose heart healthy fats like olive oil instead of saturated fats.
It may be helpful to consume all fats in moderation…
…since even olive oil contains 45 calories per teaspoon.
Extra calories can sneak in even with healthy fats…
…when you are following a diet designed for weight loss.
When cooking, portion out nuts into 100 calorie servings…
…use a quarter of an avocado instead of a whole one, and add 1-2 teaspoons of oil.
Boost Your Fiber Intake
Be sure to eat plenty of non-starchy vegetables…
…and a small serving of fruit with each meal.
Fiber can be found in plant foods, so look for the fiber content…
…on food labels for cereals, breads, flatbreads…
…tortillas, and other packaged plant foods.
You will find the highest fiber content by comparing brands.
You can also reverse type 2 diabetes by drinking Scott Hanson's special tea recipe…
Deep Sleep Diabetes Remedy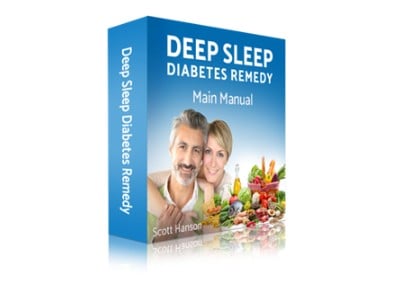 Diabetes type 2 can be reversed while you sleep…
…with Deep Sleep Diabetes Remedy, one of the most powerful…
….natural methods for controlling blood sugar.
More than 33,432 people have used this protocol to reverse their diabetes.
This formula offers you the exact same delicious tea …
…that you're recommended to take each night…
…in order to get into the deepest and most rejuvenating sleep…
…that you have had in years.
You can find all the ingredients you need…
…in kindergarten simple steps taught in this program.
You will balance your blood sugar and cool the inflammation…
…in your body as you sleep deeply with this diabetes reversing blueprint. 
In addition to being able to find simple steps…
…to reverse diabetes type 2 in the tea, it is also pretty tasty and enjoyable.
How Does It Work?
The Deep Sleep Diabetes Remedy works with a tea formula…
…that reverses type 2 diabetes tonight.
This method uses herbs and spices from the tribes…
…of northern Thailand as part of an ancient brew.
As a result, people naturally fall asleep at the deepest level.
By sleeping deeply, you can find shut down…
…and reduce low-level inflammation of cytokines.
You will melt away dangerous fat with this program…
…and balance your blood sugar effectively.
It makes you healthy, toned, and young looking…
…without causing you to have high blood sugar levels.
Drinking this tea can reverse your diabetes type 2…
…and make you sleep deeply every night.
Diabetes type 2 can be dramatically improved…
…in just a few weeks without any diet or exercise.  
Low blood pressure and cholesterol are reduced…
…by taking this diabetes reversing formula. 
By harnessing a massive wave of anti-ageing benefits for diabetes…
…it works as the natural formula for deep sleep.
People of any age can benefit from the ingredients added…
…to this relaxing tea formula by getting triggered super deeply…
…balancing blood sugar, and controlling cravings.
Here are a few words from Oliver…
I have been diagnosed with type 2 diabetes about five years ago. 
I have attempted to treat it in every way possible. 
I have exercised more, eaten healthier, and dieted. 
Best fiber-rich foods for diabetics are also part of my daily routine.
My blood glucose would still be high…
…even if these methods worked, and I would not be cured of my diabetes. 
Having tried Deep Sleep Diabetes Remedy, I was able to put everything in order.
The cause of my unstable blood sugar was lack of sleep…
…which I was unaware of.With my new lifestyle, I no longer feel guilty…
…about eating whatever I want…
…and I am able to reverse my type 2 diabetes.You should give it a try! 
Sum Up!
Eating more often, smaller meals, and skipping sugary…
…starchy foods is key for keeping insulin levels stable.
Try to keep your carbs at 20g to 30g a day, and eat them throughout the day.
For breakfast, try to have eggs, turkey bacon, or avocado toast…
…and for lunch and dinner, eat salads…
…with chicken or fish, or have grilled steak.
For snacks, try nuts and berries, or hummus and veggies.
If you find that you have trouble controlling your blood sugar…
…or are still not losing weight after trying these tips, talk to your doctor.
Conclusion
Meal planning has proven to be very effective…
…for many people who struggle with diabetes.
I know that my body tends to not have a reaction…
…to what I eat at certain times of the day.
This is why I tend to have food cravings more often…
…in the morning and before bed.
My eating habits are also very predictable…
…and it takes me longer to get my blood sugar up…
…when I skip breakfast.
So, if you have diabetes or insulin resistance…
…meal planning can be a great way to take control of your health. 
---
---
Our Latest Post:
💻 Deep Sleep Diabetes Remedy| Sleep Better With Diabetes | Can Sleep Lower Blood Sugar Level? 
---
Hi there! I'm a food enthusiast and journalist, and I have a real passion for food that goes beyond the kitchen. I love my dream job and I'm lucky enough to be able to share my knowledge with readers of several large media outlets. My specialty is writing engaging food-related content, and I take pride in being able to connect with my audience. I'm known for my creativity in the kitchen, and I'm confident that I can be the perfect guide for anyone looking to take their culinary journey to the next level.