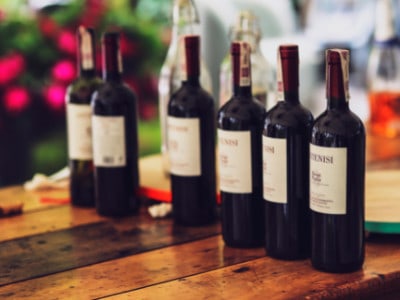 Walking down a wine aisle in a local wine shop or even your grocery store can be scary to see a bunch of different types of red wine.
Sure, Merlot and Malbec are both red wines, but your expertise doesn't extend much further. Don't worry if this is the situation for you.
We've come to enlighten you on the red wine segment.
This is what Cheryl has to say about her experience.
I'm no wine expert, but I'd like to learn about them.
There is not much liquor that excites me more than red wine.
But when I explored my options, I realized that it brings variation to the taste too.
I struggled to find the one I liked the most until I started learning about it.
I even bought the wine preservation system too in order to keep the taste as is.
It wasn't the wrong decision to learn!
The truth is,
The vast majority of red wines are made up of just a few grapes, so if you understand those grapes, you'll have a lot better understanding of the wine landscape.
That can assist you in selecting the ideal red for your steak supper or a bottle for a friend's housewarming party.
Types of Red Wine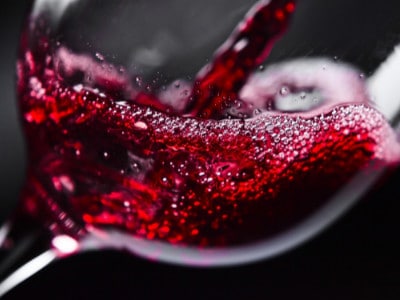 Of course, there are plenty of other sorts, but these are the ones you're most likely to encounter on a regular basis.
First, familiarize yourself with these varietals, then go to your local wine shop and test them out for yourself.
After all, the easiest way to figure out what kind of wine you like is to taste it.
Are you ready to begin?
Here's everything you'll ever need to know about red wine.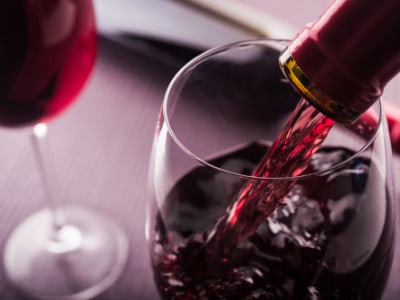 Merlot
You can't go wrong with a Merlot if you're looking for a simple, approachable red wine to start with.
It is one of the most popular red wines in the world, according to Wine Enthusiast, and it ranks second in red wine popularity in the United States (right behind Cabernet Sauvignon).
It's a flexible vine that may be made into fruity or oaky wines, catering to a wide range of palates.
You'll get a well-balanced wine with moderate tannins, moderate acidity, and a relatively high alcohol percentage if you purchase an excellent Merlot.
You may expect a medium or full-bodied wine, though individual bottles may vary greatly.
Notes of cherry, cherries, or plums are typical, and if you're drinking an oakier kind, you might get a taste of chocolate or vanilla.
While Merlot grapes are regularly used in single-varietal wines, they are also frequently used in Bordeaux blends.
One thing is certain: no one will object if you bring Merlot to a dinner gathering.
We think this is a fantastic place for newcomers to start learning about wine.
Zinfadel
Let's get one thing straight right away: Zinfandel and White Zinfandel are not the same thing.
Many wine drinkers loathe the latter, which is a sugary or off-dry rosé. Of course, if you like it, you should drink it, but don't confuse it with Zinfandel, which, according to Wine Folly, is a red wine with moderate tannins and high alcohol levels.
As a result, the wine is full-bodied and goes well with a variety of Arabic and Mediterranean cuisines. The wine, on the other hand, is from Croatia, which has a strong wine industry.
Zinfandel is the only grape varietal in the world with an annual festival named the ZAP Wine Festival, according to Wine Folly.
While white Zinfandel is more frequent on grocery store wine shelves than red Zinfandel, the latter is usually easier to come by. This grape is also commonly found in red mixes in California.
If you're looking for a powerful, robust red that will go well with all of your favourite foods, such as grilled meats and mezze, Zinfandel might be the wine for you.
Cabernet Sauvignon
It's difficult not to like a decent Cabernet Sauvignon because it's somewhat bold, full-bodied, and great for mixing with food.
This is a very popular variety of wines. It is, in fact, the most widely used in the world.
Cabernet Sauvignon, like Merlot, is an excellent choice for newcomers to red wine because it's both easy to find and has a well-known flavour.
If you're drinking a fruitier Cab, you might notice notes of black cherry or black currant, while an oakier kind might bring up aromas of graphite or cedar, according to Wine Folly.
Cabernet Sauvignon is grown in a variety of locations around the world, including France, Italy, and Spain, as well as South Africa, Argentina, and even China.
Cabernet Sauvignon wines age exceptionally well, which is one of the reasons they are so popular.
Tannins and chemical substances are known as phenolics ensure that Cabs continue to taste great even after decades in the cellar.
The tannins in this wine are more prominent in younger bottles, but older vintages are more mellow, making it a better match for a wider range of dishes.
Grab a Cabernet Sauvignon the next time you're out if you're looking for a great way to get started with red wine.
Pinot Noir
According to Decanter, Burgundy is one of the most legendary wine areas in the world, and Pinot Noir is totally at home there.
Burgundy is also grown in various places of the world, from Chile to Switzerland, so don't worry if you can't get it right away.
This light-bodied red wine is ideal for individuals who prefer white wine but want to stretch out and try something different.
It's not particularly sweet, but the acidity is high, making it great for mixing with meals that you wouldn't generally associate with red wine.
Chicken, for example, is a great match with Pinot Noir.
Unfortunately, Pinot Noir is more expensive than other wines, so plan on spending roughly $30 on a bottle of the good stuff.
According to Wine Enthusiast, Pinot Noir is a difficult cultivar for grape growers to work with since it is vulnerable to disease and root rot.
Despite its difficulty in cultivation, Pinot Noir is a popular wine among many drinkers, and if you haven't tested it yet, you should.
Nebbiolo
While Nebbiolo grapes are planted all over the world, they are mostly farmed in the Piedmont region of Italy, according to Wine-Searcher.
It produces high-quality wines with high tannin and acidity levels.
They go well with cheese and other rich, creamy meals because of these properties, as the acidity helps cut through the intensity of the flavours.
Cherry, leather, rose, and star anise are all notes to look for.
Although there are other less expensive Nebbiolo types on the market, a good bottle should cost around $30.
Nebbiolo is traditionally not a wine that novice drinkers start with because of its high price and robust, bold flavour, but it's absolutely worth a try if you're looking for something different and unusual.
There's a chance you won't find it in the wine aisle of your local supermarket, but most well-stocked wine stores, particularly those with strong Italian sections, should have a good range of Nebbiolo.
This wine can be enjoyed young, but it also matures well.
Malbec
Do you want to learn more about South American wines? Then we have a special treat for you: Malbec!
Malbec is planted all over the world, from South Africa to New Zealand, but the majority of it is produced in Argentina, according to Wine Spectator.
Malbec has been a popular blending grape in France for over 100 years, but it has recently gained popularity as a stand-alone wine.
And Argentina's products are widely recognized as among the best.
If you enjoy fruity, luscious wines, Malbec is the wine for you.
However, don't believe that juiciness equals sweetness.
The majority of Malbec is fairly dry. We appreciate how economical this type of wine is, as it allows anyone to enjoy it.
If you're looking for a decent Malbec, expect to pay roughly $15 for a bottle.
Malbec should be readily available in most wine stores.
While many red wines have a longer finish (meaning the flavour lingers in your mouth after you take a drink), Malbec has a very short finish.
This makes it ideal for pairing with leaner cuts of red meat.
Shiraz/Syrah
Because it has two names, it might be perplexing for some new wine drinkers.
The grape is said to have originated in France's Rhone Valley, a famed wine-producing region, according to Wine Folly.
However, it has now made its way to Australia, where it is currently the most widely planted grape.
In Australia, it is not referred to as Syrah as it is in Europe.
Instead, it's referred to as Shiraz.
You'll know they're the same grape if you see different wine bottles with these distinct names, and it'll give you an idea of where that particular bottle was made.
This full-bodied red wine has a somewhat high alcohol content, medium-high tannins, and a dry finish (though not intensely so).
It pairs well with dark meats and strong spices since these qualities bring out the playful, fruity aspect of the wine.
Aromas of blueberry and plum, as well as tobacco and milk chocolate, are common.
If you like Cabernet Sauvignon and Merlot but want to stretch out and try something different, Syrah is a great choice.
These wines have a lot of similarities, however, Syrah is a little harder to come by in the United States.
Storing Wine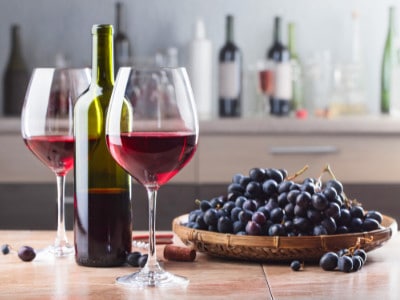 Wine Preservation System
Air helps bring out the lovely smells and tastes of wine, which is why we use a wine decanter.
However, too much air exposure will cause the drink to oxidize and eventually deteriorate.
Wine preservation systems were intended to avoid this from happening by extending the life of the wine and allowing you to enjoy it for longer.
A wine preservation device suctions air from the bottle so the wine does not come into contact with it during storage.
There are not many tools for you to enjoy wine.
Maybe you'd love a wine cooler, but if you appreciate a glass of wine and want to enjoy it in the same quality for the next few nights, you should invest in the best wine preservation system available.
Which One You Should Buy?
Prices pulled from the Amazon Product Advertising API on:
Product prices and availability are accurate as of the date/time indicated and are subject to change. Any price and availability information displayed on [relevant Amazon Site(s), as applicable] at the time of purchase will apply to the purchase of this product.
Prices pulled from the Amazon Product Advertising API on:
Product prices and availability are accurate as of the date/time indicated and are subject to change. Any price and availability information displayed on [relevant Amazon Site(s), as applicable] at the time of purchase will apply to the purchase of this product.
Prices pulled from the Amazon Product Advertising API on:
Product prices and availability are accurate as of the date/time indicated and are subject to change. Any price and availability information displayed on [relevant Amazon Site(s), as applicable] at the time of purchase will apply to the purchase of this product.
A wine preservation device, such as the Coravin wine opener, is a must-have for all wine enthusiasts.
It helps you conserve money and wine while allowing you to enjoy the drinking glass by glass.
The Coravin wine preserver allows you to open a bottle of wine and take a drink without jeopardizing the quality of the wine.
The remaining wine inside the bottle continues to age organically after the cork is resealed, and its flavour will not alter even after weeks.
Sum Up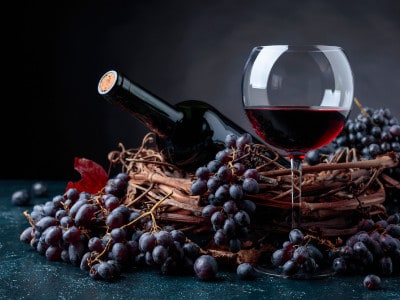 That's it!
Enjoying red wine can be one of your special moments.
The preservation system may not be for everyone but it's an excellent choice for you who…
…want to enjoy the maximum flavour of your favourite one!
Conclusion
We hope that the information we gave helps you in some way.
Tell us your favourite type of red wine in the comment down below!
We'd really love to know about the crowd's favourite.
Related Articles for You
Hi there! I'm a food enthusiast and journalist, and I have a real passion for food that goes beyond the kitchen. I love my dream job and I'm lucky enough to be able to share my knowledge with readers of several large media outlets. My specialty is writing engaging food-related content, and I take pride in being able to connect with my audience. I'm known for my creativity in the kitchen, and I'm confident that I can be the perfect guide for anyone looking to take their culinary journey to the next level.