In many ways, espresso is the most iconic coffee brewing method…
…and what people think of when they hear the word coffee.
This is the basis for milk-based drinks such as lattes…
…and cappuccinos as well as the essence that makes up an espresso…
…for those who prefer their coffee short, sharp, and pure.
On top of that, it is surprisingly difficult to master…
…and far less forgiving than many beginners realize. 
Because of the frustration we expressed…
…that many of the articles we were reading…
…as newbies to the world of espresso were either so technical…
…and high end that they were overwhelming…
…or so generic and broad that they were completely disconnected…
…from what the experts were saying.
Here we will provide an introduction to coffee espresso.
Obviously, there's a lot more we could say and will likely in later articles…
…but we'd just like to introduce you…
…to the world of espresso that we've grown to love.
With our help, you'll learn what espresso is…
…how to understand the lingo…
…and how to make delicious coffee…
…with that entry-level espresso machine you just bought.
Patrick has a few words to say…
Together with my brother, I'm a coffee enthusiast.
We can't live without a cup of coffee in the morning.
We like to visit all the coffee shops and cafes around town to sip their finest espresso.
Yes, we both enjoy espresso.
Due to the pandemic, we haven't seen each other for quite some time.
Since I can see him again, I'm very excited!
It will be wonderful to have a cup of espresso together!
Now, let's get started…
An Introduction To Coffee Espresso: What Is Espresso?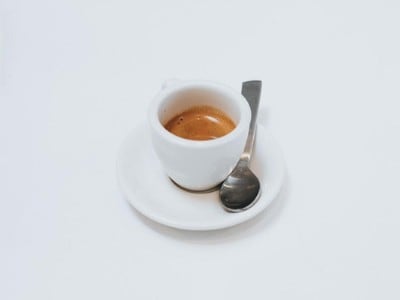 Espresso is an infusion brewing method in…
…which hot water is pushed through finely ground coffee…
…at high pressure for a short amount of time…
…extracting a strong and intense brew.
The ideal pressure for extracting coffee is 9 bars…
…of pressure or 130 pounds per square inch.
This is over 4 times the pressure used for car tyres!
This high pressure combined with a short extraction time …
…of 25-30 seconds makes it one of the most unforgiving brewing methods. 
Even though doing it well can be incredibly finicky…
…it is also very rewarding when it works.
Among the features that distinguish espresso…
…from other brewing methods is its crema (Italian for cream)…
…which is a thin layer of golden foam…
…which forms on top of the coffee shot.
Basically, the color and texture of the crema…
…indicate how fresh or otherwise the beans are…
…as well as how strong or weak the espresso is.
It is also what makes latte art possible.
In addition, espresso is also a very versatile way to make a range of drinks…
…either with milk (Latte, Cappuccino, Flat White, Piccolo, etc)…
…or without (espresso/short black, Americano, etc).
A small and very strong shot of coffee is produced…
…that can either be enjoyed as is or complemented with milk.
" A perfectly made cup of espresso coffee will lack too much bitterness and have a fine layer of cream on top of it. It will taste bitter initially and then hit you with pleasing flavors." 

Melissa Collins – Author at perfectbrew.com
Different Types Of Espresso Machines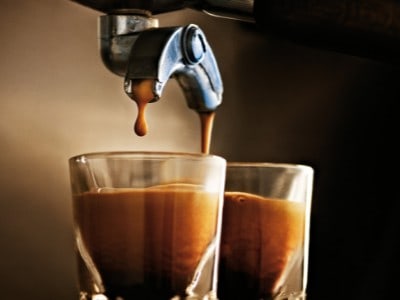 There are basically three types of espresso machines…
…(excluding pod and capsule machines)…
…which differ in how automated they are. 
Manual Espresso Machines
For the experienced espresso enthusiast…
…manual espresso machines are the best option.
With these machines, a home barista can control…
…every parameter in the brewing process to the greatest extent possible. 
In a manual espresso machine, the home brewer…
…controls not only the volume of water, but also the temperature, pressure…
….and pre-infusion, a small amount of water used before the actual extraction.
Except for one or two notable exceptions…
…manual machines tend to be relatively expensive…
…because they strive to be commercial grade.
Of all the different types of machines…
…manual machines require the steepest learning curve. 
Semi-Automatic Espresso Machines
The majority of entry-level and mid-level espresso machines come in this category.
To extract a shot of coffee, semi-automatic coffee makers…
…pass hot water through a pre-ground and pre-tamped portafilter…
…(the long handle that holds the grind basket…
…and locks into the machine) of beans. 
As a result, the person operating the machine…
…will have to grind the beans, measure them out, tamp them, and then steam the milk. 
It is thus a great place to start for those who are new to espresso.
A semi-automatic allows you to learn how to pull a shot…
…and make a great drink without all the complications…
…of manually controlling pressure and temperature.
Those who own or are interested in semi-automatics…
…will find this article of interest.
Super-Automatic Espresso Machines 
A Super-Automatic machine does everything from bean to brew.
Home brewers simply put the beans in the hopper…
…and the machine grinds the beans…
…measures them out, tamps them, and extracts the shot.
A few of the more expensive Super-Automatics also steam the milk automatically…
…while less expensive models require manual steaming.
Super-Automatic machines are a great option…
…for those who prefer convenience over control…
…and want good coffee at their fingertips.
Additionally, super automatics tend…
…to be more expensive than entry-level semi-automatics.
The Ideal Conditions For Espresso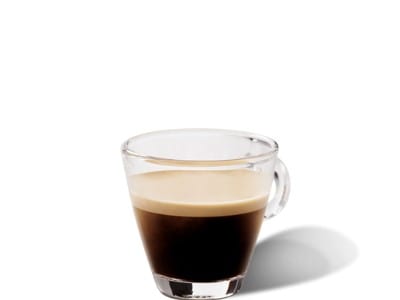 Now that you know what espresso brewing is all about…
…you probably want to determine…
…which type of espresso machine you own and operate.
Next, you must consider what makes a great espresso…
…or what influences the taste of the shot pulled.
The Beans 
The quality of your beans determines the taste…
…and quality of your espresso.
It took us a long time to understand this…
…and can really limit the taste of your coffee.
As with everything in life, there are good coffee beans…
…bad coffee beans, and a stack in the middle.
Additionally, it may come as a surprise to some…
…that any old coffee beans won't cut it…
…since different beans are roasted for different lengths of time…
…(terms such as light roast, medium roast, and dark roast)…
…which impacts their flavor and which brewing methods they require. 
When sourcing great quality beans, the best option is to purchase…
…an espresso blend from a local specialty roaster.
Although this will be more expensive than beans…
…from the supermarket (oh, shudder! ), you will be ensuring…
…that your beans are of high quality…
…and have been specifically roasted for espresso.
While we don't like buying coffee beans off Amazon…
… it can be a convenient alternative to the supermarket. 
It is truly amazing how much this can change the taste of your coffee.
Furthermore, coffee beans go rancid…
…and so are best consumed within a month after roasting…
…(the roast date will be written on the bag of beans…
…and is a good indicator of quality beans;
…no roast date = mass produced average beans).
Fresh, quality beans are the key to a delicious espresso. 
The Grind
This is perhaps the make or break factor in brewing espresso.
Depending upon the consistency and fineness of the grind…
…water will flow through the beans at a faster rate…
…and, therefore, more coffee will be extracted. 
An under-extracted shot results from the water…
…passing too quickly through the grinds…
…moreover an over-extracted shot results…
…from the water finding too much of the beans dissolved…
…into the coffee, producing a bitter drink. 
Beginner espresso drinkers have two options when it comes to grinding coffee;
…they can either buy pre-ground beans…
…or invest in a grinder and grind their own beans.
In our experience, both are quite legitimate options provided…
…they are done with quality coffee.
It is true that a grinder makes a more flavorful shot…
…since a lot of the flavor and aroma of the bean is lost during the grinding process. 
In order to do this, you will really need an espresso burr grinder…
…(which basically means a grinder capable of making small enough adjustments…
…to work for espresso), which can easily end up costing…
…more than an entry-level espresso machine!
Despite the fact that this is the best option…
…dialing in a grinder is not as straightforward as it looks…
…which means setting it up for a specific brewing method is actually quite finicky. 
For first-time espresso brewers, pre-ground can be a good option…
…as it means one less parameter to worry about…
…and you can concentrate on getting the brewing process down pat.
You should, however, make sure the beans are ground…
…specifically for espresso if you choose this option.
You can also buy a bag of whole beans and bring them…
…to your local cafe who will gladly grind them for you.
Pre-ground beans can still produce a really nice cup of coffee…
…even if grinding yourself is better.
The Machine 
We've covered the different types of espresso machines already.
It is important to note that entry level machines should be purchased…
…from companies with a history in the coffee industry…
…as opposed to generic brands.
Some of these more reputable companies…
…include De'Longhi, Breville, Rancilio, and Gaggia.
The Skills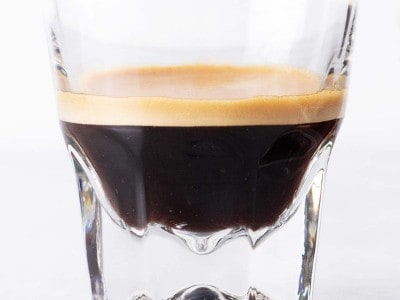 With semi-automatic espresso machines…
…you will have to learn how to dose and tamp coffee…
…how to dial in a grinder, and how to steam milk using a steam wand.
Beginners can learn all of these skills, but it takes a lot of practice to master them. 
Our Articles About Espresso
Most people begin their day with a cup of freshly brewed espresso.
The caffeine in espresso kick-starts your metabolism…
…ensuring that you have a great start to the day.
Even if you've never had espresso before…
…or if coffee is something you've consumed once or twice…
…you might wonder how strong espresso really is.
What is the strength of espresso compared to coffee?
Here's everything you need to know about this high-octane fuel.
Read the article to find out more about this topic!
Nearly everywhere in the world, espresso is one of the most popular types of coffee.
Even if you don't ask for espresso by name, you might be drinking it.
The majority of coffee drinks at Starbucks…
…for example, contain shots of espresso.
Espresso is so common that it raises a lot of questions…
…especially for people who are trying to make it at home.
If you've ever tried to make espresso at home…
…and were wondering why your espresso didn't have crema…
…you're in the right place.
If there is no crema in coffee, it is typically due to stale grounds…
…to the wrong type of grind on the beans, to the wrong temperature of the water…
…or to the wrong amount of pressure.
Often it means you need to practice tamping a bit more.
Chocolate-covered coffee beans are one of our guilty pleasures…
But there is actually nothing to feel guilty about when you eat them.
This sweet treat is packed with antioxidants from coffee beans and dark chocolate. 
The following guide will provide you…
…with all things chocolate-covered espresso beans.
Let's answer the question, "Are chocolate-coated espresso beans caffeinated?".
You will learn how to eat them safely. Let's get snacking. 
Sum Up!
Espresso drinks are rich and intense.
You can only master them by experimenting.
A perfect cup of coffee depends on your taste.
Therefore, go ahead and make that perfect espresso drink.
Conclusion
We hope this introduction to espresso has been helpful to you.
It is a world that we have fallen in love with…
..and where you can always grow and develop.
However, while it may seem overwhelming at first…
…we can say from experience that it does get easier over time…
…and skill and mastery will follow.
One of the great things about espresso is that even a novice…
…can make an enjoyable cup of coffee! 
Please feel free to post your questions and comments below if you have any.
How has your experience with espresso been? 
Happy Brewing!
---
---
Our Latest Post:
💻 Coffee Maker with Grinder| High End Coffee Makers| High-end Drip Coffee Makers
---
Hi there! I'm a food enthusiast and journalist, and I have a real passion for food that goes beyond the kitchen. I love my dream job and I'm lucky enough to be able to share my knowledge with readers of several large media outlets. My specialty is writing engaging food-related content, and I take pride in being able to connect with my audience. I'm known for my creativity in the kitchen, and I'm confident that I can be the perfect guide for anyone looking to take their culinary journey to the next level.