From weeknight fillets to weekend entertaining…
Salmon has been always a great choice!
Here we'll go overall on everything you need to know…
…about salmon including what cuts and varieties to…
…buy what tools you'll need, how to prepare it, and…
….what it's the best seasoning!
Because of its rich, buttery flavor, salmon that soft, reddish…
…firm fish is one of the most popular fish options in America.
Let's get words from Luciana before we go deeper!
Luciana is the biggest fan of salmon…
Salmon is something I could eat every day. The best seasoning for salmon…
…for me is only salt and pepper! Smoked salmon in my omelet raw…
…salmon sashimi, salmon, and coconut milk stir fry, or just a lovely…
…piece of salmon fried in butter with crispy skin Yum, yum, yum!
I honestly don't think I'll ever get tired of salmon. Perhaps it's in my…
…blood, after all, I'm from a salmon-producing country.
Salmon. So juicy, soft, and delicious (when cooked to perfection…
…if not, it will be dry, dull, and difficult to swallow)! And so fattening.
Wow, salmon has health benefits too! It's cool. Now, we want…
…to get know more about it.
Salmon is a wonderful source of omega 3 fatty acids. Research has proven that omega 3s offer a variety of health benefits, including relieving symptoms of dry eye disease, helping manage symptoms of rheumatoid arthritis, and improving cognitive function. 

OFFICE OF DIETARY SUPPLEMENTS
Let's get this show on the road…
Best Seasoning For Salmon With Every Cook Methods
Salmon might be frightening if you're new to cooking…
…or don't have a lot of confidence in your abilities.
Which side are you going to sear first?
What shade of pink do you think it should be?
When will you know it's finished?!
Stop stressing and start cooking more fish.
So, should we jump right now? OK!
Best Seasoning for Broil Method
Broiling salmon is one of the most simple and…
…hands-off cooking methods.
Let me show you how:
To begin, set your broiler to high and position an oven rack in the upper part of your oven about 5 inches away from the coils of your broiler.
The best seasoning for salmon is with salt, pepper and any other seasonings you like on an aluminum foil with cooking spray or parchment-lined baking sheet (to prevent sticking!).
Herbs, grainy mustard, and garlic were utilized in this dish and it was delicious.
Depending on how you like your fish.
Then, broil for 5 to 8 minutes.
For the broil method, you need to season the salmon to be…
…more savory.
Wait…
If you don't have a cooking spray to prevent sticking, we got your back! There's no need to spray or oil pans; simply place food on the nonstick (dull) side of the foil.
I recommend you to use this foil:
Reynolds Wrap Non-Stick Aluminum Foil, 95 Square Feet
NON-STICK ALUMINUM ROLL—This package contains one Reynolds Wrap Non-Stick aluminum foil roll measuring 95 square feet

#1 BRAND OF ALUMINUM FOIL—Backed by over 70 years of quality & strength, home cooks of all kinds trust Reynolds foil for easy prepping, cooking & cleanup
Another method…
Best Seasoning for Baking Method
The flesh of the fish does not dry out when baked in a…
…consistently warm environment.
Ready?
You can retain the fillet entire with the skin on, to make preparation easier.
On a tray, the best seasoning for salmon is cooked with fresh herbs, melted butter, garlic, salt, pepper and lemon slices.
It's a beautiful one-pan dish that's great for entertaining.
Preheat the oven to 350 degrees fahrenheit and prepare a large baking sheet with aluminum foil.
Bake your filet for 12 to 15 minutes, skin side down, or until pink and opaque.
With the best seasoning for salmon for this method you can go pretty much anywhere: The salmon is cooked directly over a bed of sliced lemons and seasoned with garlic, honey, and thyme in our classic method.
Any citrus fruit will suffice.
For the baking method, you need to season the salmon to be juicier!
What?
No fresh herbs? Not a problem. Leave them out and instead brush the salmon with melted butter (I usually use half olive oil and half butter). Dried herbs, on the other hand, detract from the freshness of the fish.
Check my recommendation below:
Best Seasoning for Frying Method
If you've ever ordered fish at a restaurant, chances…
…are it was seared with a wonderful golden crust and…
…skin that was so crispy. The good news is that you can…
…do it yourself.
I'm pretty sure it's the easiest:
Coat the bottom of a nonstick or cast-iron skillet with the fat of your choosing the best seasoning for salmon! (we're talking butter, vegetable or olive oil) and heat it over medium-high.
Place your filets skin side up in the pan (you should hear a sizzle) and cook until they release easily with a spatula. (if it doesn't release on its own, don't push it!)
It'll be a simple flip once .the crust has fully formed, which should take around 6 minutes.
After flipping, cook for another 4 minutes or until the skin is beautiful and crispy.
(If your skin is getting too crispy and the center of the fish is still pink and firm, place the entire skillet in a 350° oven for 5 minutes to roast).
For frying method, you need to season the salmon to be more crunchy!
The two most important factors in achieving crispy salmon skin are dry skin and not skimping on oil! Oil helps to evenly distribute the heat in the pan and crisp the skin.
My preferred cooking oil is olive oil, check it out: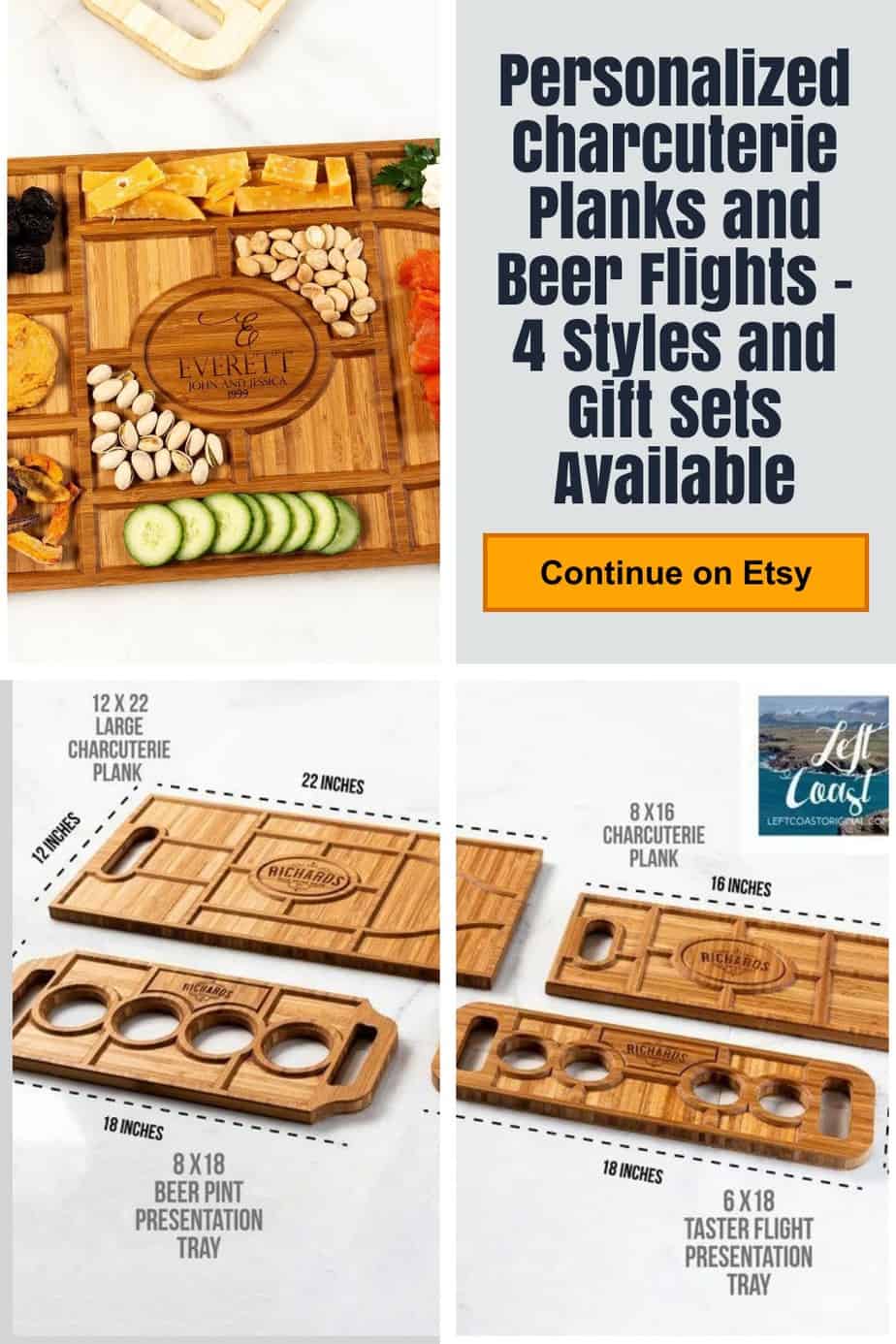 Extra-virgin olive oil is excellent for cooking salmon…
…even for high-heat methods like frying, she says.
Pan-frying fish in olive oil creates a deliciously crispy…
…crust, and it's a fantastic light option because you…
…don't have to lather it in batter or leave it in marinades…
…for hours on end.
Ready to the next best seasoning for salmon secret?!
Best Seasoning for Poaching Method
Poaching salmon is a simple technique to make sure it's…
…lovely and moist every time. One thing to note, you…
…must season both sides of the salmon fillets first.
Follow the instructions:
Bring 1 cup water + 1 cup dry white wine to a boil in a big skillet.
Reduce the heat to low and add the fish.
Cook for about 10 minutes with the lid on.
Using a fish spatula or a big slotted spoon and carefully remove the salmon.
Add some fresh herbs and garlic cloves to the skillet if you want to amp up the flavor.
Fresh dill is extremely delicious.
For the poaching method, you need to season the salmon…
…to be more fleshy!
 Best fish poachers are made with a reliable material such as stainless steel and are easy to use and handle, like my fish poacher I've bought last month!
You can check it below:
The last method…
Best Seasoning for Grill Method
When the weather is nice, you must barbecue.
The char marks indicate a smokey flavor.
When it comes to salmon, we like to use two…
…different grilling ways.
Keep reading…
First, let's look at how to cook salmon directly on the grill pan.
Best seasoning for salmon at this method as the same before.
You can start the fish first, as is customary.
Heat the grill to medium-high and grease the grates! (to make flipping easier).
Place the salmon skin-side down on the grill and cook for 6 to 8 minutes or until the bottom half of the fish is opaque and the skin easily releases.
Cook for another 4 to 6 minutes, or until the fish is completely cooked through.
Next up, foil packaging of grilled salmon!
I like them since you can make your entire…
…supper with just one package.
It's also a lot of pleasure to serve dinner to guests.
But one thing's for sure…
I always served a smokey salmon if I'm using this method. Do you know the secret? A smokey flavor can be achieved by adding paprika, cumin, and/or chili powder.
Here's my recommendation for what it's worth:
Image
Title
Price
Prime
Buy

Top

Amazon Brand - Happy Belly Paprika, 16 Ounces

Prime

Eligible

Check Now

Top

Badia Spices inc Spice, Cumin Seed Ground, 16-Ounce, Yellow Multi (087881)

Prime

Eligible

Check Now

Top

Amazon Brand - Happy Belly Chili Powder, 2.75 Ounces

Prime

Eligible

Check Now
Prices pulled from the Amazon Product Advertising API on:
Tips The Best Seasoning For Salmon By Grill Method
To begin, select your vegetables and flavorings.
You'll want to go for quick-cooking choices or thinly sliced meats.
Zucchini, bell peppers, onions, asparagus, and thinly sliced potatoes are all excellent ingredients.
We nearly always use citrus, hearty herb (like thyme or rosemary), and garlic in our flavor bombs.
It's usually a good idea to add a tab of butter to each packet.
Here's the kicker!
The Main Things Of Best Seasoning For Salmon
Salmon is a favorite of many home cooks.
You can do every method but I'm gonna say…
…this is the key!
Many of us are apprehensive about how to prepare the best seasoning for salmon especially because it may be quite costly.
This is one versatile magic seasoning blend that will quickly become a favorite!
Season salmon right before cooking to avoid the salt breaking down the flesh too quickly.
You can also like to sprinkling it on the flesh before baking or pan-frying it.
Alternatively, melt it in butter and spread it on before cooking.
So, after you've finished read this article, do you want…
…to practice it now? You may wonder how to get the best…
…salmon and guarantee the quality is good.
As part of my subscription, I received this fish. Honestly, I was blown away by how fresh and delicious is it!
My favorite place to buy is here:
Farm Raised Atlantic Salmon Fillet
All seafood from the Whole Foods Market Seafood department is Responsibly Farmed or sustainable wild-caught. Heres what you can count on with this selection:

Certain preservatives prohibited, including sodium bisulfite and STPP
Above all…
To Sum Up
Salmon should be cooked to a temperature of 145°F on the inside.
When working with high-quality salmon it's preferred to use a…
…fork rather than a thermometer to check for doneness.
It's ready to eat when the salmon easily flakes with a fork.
Make sure you inspect the thickest area of the fillet.
Conclusion
So, what's on the menu tonight?
Salmon may be prepared in so many…
…different ways that it's almost comical.
Your options of the best seasoning for…
…salmon are only limited by your…
…creativity (and possibly your taste buds)!
More Articles For You