These Keto Cinnamon Rolls have been years in the making…
But after all the trial and error, it finally worked out!
Thisketo cinnamon rolls recipe is particularly unique because…
…it does not use fathead dough like most other recipes on the web.
It's time to say goodbye to fathead dough cinnamon rolls..
…and hello to your new favorite keto dessert recipe.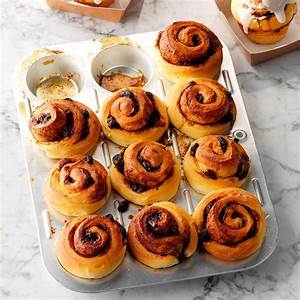 Today, it's difficult to find a food that doesn't have a day…
…of the year dedicated to it, and cinnamon rolls are no exception.
National Cinnamon Roll Day is celebrated on October 4…
Here is the history…
This dessert was created in Sweden, where it was not as sweet…
…as we make it today. Cinnamon rolls were traditionally a lightly…
…sweetened pastry that was known for its strong cinnamon flavor…
…rather than for its overwhelming sweetness.
The modern version that we're used to is a combination of the original…
…Swedish creation and a Philadelphia style cinnamon roll from the 18th century…
…which contained honey, sugar, cinnamon, and raisins.
Shannon would like to say something..
Even as an adult, I still crave freshly baked cinnamon rolls…
However, I wanted to give them a fun and healthier twist by making them keto…
The keto cinnamon rolls are what you have been looking for..
…if you eat low carb or want to cut back on refined sugars.
The perfect way to start the day, they are positively delicious…
Only when you eat these cinnamon rolls, you won't feel guilty! 
A cinnamon roll consists of a rolled sheet of yeast-leavened dough onto which a cinnamon and sugar mixture (and raisins or other ingredients in some cases) is sprinkled over a thin coat of butter.

Wikipedia
Let's start!
Better Than Fathead Dough!
The majority of low carb keto cinnamon rolls are made…
…with fathead dough if you've ever searched for one.
If you've been on a low carb diet for a while…
…you're probably familiar with fathead dough, probably too familiar.
A delicious combination of mozzarella cheese, cream cheese…
…and almond flour. If you're on a ketogenic diet to lose weight…
…then you might want to avoid this recipe. This is due to its delicious flavor…
…and high calorie content. Adding keto friendly sweeteners…
…to that is a disaster waiting to happen.
The goal of this cinnamon roll recipe is to make soft and fluffy…
keto cinnamon rolls without using fathead dough.
Tips for Making Low Carb Keto Cinnamon Rolls
We'll share some tips with you here so that you can make…
…this keto cinnamon rolls recipe every time.
Making baked goods that are gluten free, sugar free…
…and low carb keto requires following a few basic rules.
Making high carb recipes gluten-free and keto-friendly…
..involves replacing wheat flours with keto-friendly alternatives.
A combination of keto flours and golden flaxseed…
…meal is the secret ingredient in this recipe.
Soft And Fluffy Dough
The dough for gluten-free cinnamon rolls is the trickiest part…
The perfect combination of almond flour, coconut flour…
…and golden flaxseed meal is the only way to achieve…
…fluffy cinnamon rolls that are gluten free.
In this keto cinnamon rolls recipe, golden flaxseed meal…
…adds a toasty flavor that isn't present with regular flaxseed.
Cinnamon roll dough has the perfect texture because almond flour…
…and coconut flour are combined in the right proportions.
The dough could be thrown off with a heavy hand and either flour…
The Xanthan gum is the final ingredient that pulls the almond flour…
…and coconut flour together into a cohesive keto dough.
Don't be intimidated by xanthan gum if you haven't heard of it before…
The ingredient is used in small amounts to stabilize and add structure…
…to mixtures. It's impossible to make keto cinnamon rolls without it.
Simplify Your Cinnamon Filling
Our recipe for keto cinnamon rolls uses a super simple filling…
A substantial component is cinnamon, and the major component is erythritol…
Whenever we bake sugar free, erythritol is used as a sweetener to replace sugar…
We have a low carb sweetener conversion chart for sweeteners like Swerve..
..Bochasweet, and Lankanto monk fruit sweetener.
Cinnamon sugar paste is created by mixing this with butter…
…and spreading it on the dough. This method yields better results…
…than simply sprinkling the cinnamon sugar mixture on top…
…since you get tasty chunks of the filling in certain bites…
…when adding the butter first.
Roll the Dough Carefully
Using two sheets of parchment paper, flatten the dough with a rolling pin. Typically, 1/2 inch is a good thickness, but you can roll it out to your desired thickness.
You should spray your parchment paper with non-stick spray if your dough is on the stickier side.
Roll up the pinwheel by covering the dough with cinnamon filling, then using the paper to roll it up. Making sushi uses a similar technique.
Slice the Cinnamon Rolls Evenly
Chefs knives should be used for slicing the rolls.
In order to prevent the dough from sticking to it…
..I spray it with non-stick spray or rub it with coconut oil.
Don't use a back-and-forth motion; make a single, decisive cut…
Cinnamon rolls should have a uniform size otherwise they won't bake evenly…
Make small indentations in the dough before cutting through to ensure even cutting…
Keep going!
How to Make a Smooth Glaze
Keto cinnamon rolls should be iced only with this type of icing…
People often make two mistakes when they make this frosting:
They fail to use room temperature ingredients. Everything won't blend smoothly if it's too cold. As a result, the icing will be lumpy when the cinnamon rolls are finished and noticeable.
Erythritol granules are used instead of powdered sweetener. An uncooked recipe will always have a sandy texture if you use granular sweetener. When eating cinnamon rolls, nobody wants to feel like they are chewing sand.
No ? Here's a tip: Get your coffee or spice grinder to grind up some erythritol granules!
Use the Right Size Pan
Make sure you bake keto cinnamon rolls in the correct size pan…
…to make the best results. You want a pan that has a little bit of…
…extra room for the cinnamon rolls to expand into…
…but you don't want it to be too much. This recipe is best baked…
…in an 8 inch round cake pan. It will allow the keto cinnamon rolls…
…to expand into one another, creating more doughy…
…sections and fewer hard crusty parts.
Your keto cinnamon rolls almost done!
Wait for the Right Time to Add the Icing
One of the most important steps is to do this…
The low carb icing must be added at just the right time to these rolls…
The frosting needs to be slightly melted, but not completely melted…
…and not sticking to the keto cinnamon rolls. You will need to wait…
…exactly 10 minutes before you find this perfect middle ground!
There is nothing better than a warm roll on a Sunday morning…
Store in the Fridge
Compared to most of the other keto recipes you see online…
…these keto cinnamon rolls can be stored in the fridge for later.
You can't really do that if you're using the cheese based recipe you see other places…
This recipe is just as good the next day as an easy keto snack….
Sum Up
Keto Cinnamon Rolls with Cream cheese Icing are low-carb…
…perfection and perfect for a cozy morning. Keto Cinnamon Rolls…
…are a true game changer. Cinnamon rolls and coffee go together like a dream.
The bitterness of black coffee paired with the sweetness…
…of this cream cheese glazed confection makes this dessert absolutely delicious.
Conclusion
If you try this keto cinnamon rolls recipe…
…be sure to leave a comment!
Above all, I love to hear from you guys and always…
…do my best to respond to each and every comment.
Hi there! I'm a food enthusiast and journalist, and I have a real passion for food that goes beyond the kitchen. I love my dream job and I'm lucky enough to be able to share my knowledge with readers of several large media outlets. My specialty is writing engaging food-related content, and I take pride in being able to connect with my audience. I'm known for my creativity in the kitchen, and I'm confident that I can be the perfect guide for anyone looking to take their culinary journey to the next level.