It's hard to escape this season's holiday parties…
…unless you're planning to hibernate for the winter.
As the holidays approach, you'll likely…
…find yourself eating foods you've avoided all year…
…not only sugary desserts like cookies and cakes…
…but also rich, creamy sauces…
…and casseroles loaded with refined carbohydrates. 
Surely, you could limit yourself to just one or two bites – but will you?
"[People with diabetes] can definitely enjoy a bite here…
…or there of that pecan or pumpkin pie," says Caroline Susie, RDN…
…the employee wellness manager…
…for the Methodist Health System in Dallas.
"The problem is that most of us overindulge."
When you have diabetes…
…preparing diabetcis-friendly healthy holiday dishes…
…is easier than you might think!
Diabetes experts recommend nine healthy ingredient swaps…
…for diabetics-friendly holiday cooking…
…for scrumptious holiday meals.
Rather than throw away half of your dessert…
…make it with healthier ingredients…
…paying attention not just to sugar, fat, and cholesterol…
…but to overall calories and nutritional value as well…
…suggests Susie and other registered dietitians.
Spices like cinnamon, nutmeg, and allspice…
…along with seasonal foods like pumpkin…
…and cranberries can add plenty of flavor…
…without raising your blood sugar.
Let's jump right in!
Diabetics-Friendly Holiday Cooking Swaps
Greek Yogurt
Replaces: Sour cream, mayo, heavy cream
During the holidays, baked potatoes…
…and butternut squash soup may be among your favorite foods…
…but their ingredients may not always be diabetics friendly.
Try Greek yogurt instead of the sour or heavy cream…
…they are usually topped with, says Lori Dror, RD, CDCES…
…with Northwell Health in Merrick, New York.
In potato salad and dips, creamy Greek yogurt…
…can also replace high-fat, calorie-dense mayonnaise and sour cream.
"Greek yogurt has double the protein of regular yogurt…
…promoting satiety and leaving us feeling satisfied for longer," she says.
According to the United States Department of Agriculture…
…(USDA), a 7 ounce (oz) container of low-fat plain Greek yogurt…
…contains 20.6 grams of protein and 7.88 grams of carbohydrates.
A serving of plain low-fat yogurt has 10.5 grams…
…of protein and 14.08 grams of carbohydrates.
Choose plain Greek yogurt over flavored varieties…
…to reduce calories and added sugar…
…advises Leah Kaufman, RD…
…of the NYU Langone Health Weight Management Program.
According to the USDA's 2020–2025 Dietary Guidelines for Americans…
…choose low- and nonfat versions of Greek yogurt.
Fruit Puree
Replaces: Creamy cheeses and butter
Want to bake this holiday season? Awesome!
However, to keep your blood sugar…
…and weight in a healthy range…
…reconsider the ingredients you usually eat.
Kaufman says pureed fruits like pumpkin…
…and mashed avocado can be great alternatives…
…to less-healthy fats used in baking and cooking.
For example: "Avocados are a great substitute…
…in brownies for butter. They offer an unsaturated fat…
…rather than a saturated fat…
…and don't really change the taste or the texture…
…as it's very similar to butter," Kaufman explains…
…adding that cocoa can hide avocado's taste in recipes.
According to the USDA, 2 tablespoons (tbsp)…
…of unsalted butter contains 16g of saturated fat…
…while the same amount of avocado…
…has only 0.5g of saturated fat and some polyunsaturated fat.
You can lower your cholesterol by replacing saturated fats…
…with polyunsaturated fats, according to the American Heart Association.
The canned pumpkin is also often used…
…in vegan recipes, Kaufman says, including vegan mac and cheese…
…and offers sweetness without added sugar…
…making it an ideal choice for diabetics.
In addition, pumpkin contains fiber…
…which can help promote feelings of fullness…
…according to the Mayo Clinic. 7.1 grams of fiber can be found…
…in a cup of canned pumpkin without salt, according to the USDA.
Make sure to choose plain canned pumpkin…
…instead of pumpkin pie mix, which tends to be loaded with sugar.
Keep reading…
Plant-Based Oils
Replaces: Butter
If made with healthy fats, roasted vegetables…
…make a great addition to any diabetes-friendly holiday table.
As saturated fats such as butter can elevate…
…your cholesterol if eaten in excess…
…the American Diabetes Association (ADA) recommends…
…using healthier options such as canola or olive oil instead.
The type of oil you use will depend on the type…
…of dish you're making and the cooking temperature. 
"The 'smoke point,' or the temperature at which the oil starts smoking while cooking is an important consideration,"  

Nina Crowley, PhD, RD, – Health Psychologist at the Medical University of South Carolina (MUSC) in Charleston.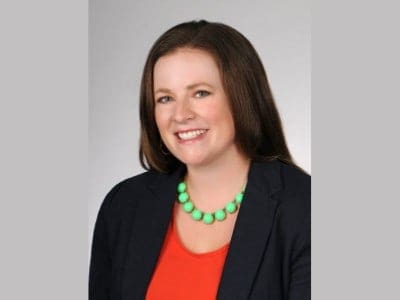 At temperatures below 350 degrees Fahrenheit…
…olive oil is perfect for starter salads…
…as well as those healthy roasted or sautéed veggie dishes.
Meanwhile, canola oil has a higher smoke point…
…so it can be used when cooking foods…
…above 400 degrees Fahrenheit, according to Dr. Crowley.  
Go on…
Whole-Wheat Flour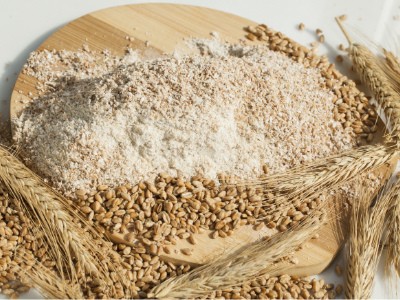 Replaces: White flour
Flour is another ingredient to watch out…
…for when baking for the holidays.
Replacing refined flour with whole-wheat flour is a simple fix.
Whole-wheat flour provides more fiber…
…than refined white flour…
…according to the American Dietetic Association.
¼cup of whole-wheat flour by the brand King Arthur…
…provides 3 grams of fiber, an important nutrient.
Compare that to ¼ cup of refined all-purpose flour…
…by the same brand, which provides less than 1 gram of fiber.
Whole-wheat flour also contains more B vitamins…
…and vitamin E than refined flour…
…according to Harvard T.H. Chan School of Public Health.
Dror explains that a diabetes-friendly diet…
…promotes the control of blood sugar…
…by allowing food to digest more slowly.
For baked goods like muffins or bread…
…whole-wheat flour can be a good substitute…
…but isn't recommended for delicate dishes…
…and sweets because the entire grain…
…(bran and germ) may have a bitter taste and alter the texture. 
Even so, if you want to try it, Crowley suggests experimenting…
…with different recipes before serving it to guests to test the taste and texture.
Flaxseed
Replaces: Eggs
One of the most important baking ingredients is eggs.
According to the Physicians Committee for Responsible Medicine…
…if your healthcare provider has recommended…
…that you limit your intake of eggs…
…such as if you are watching your cholesterol…
…you can make a replacement out of flaxseed.
For whole-grain baked goods like holiday cookies or cakes…
…combine one tablespoon of ground flaxseed…
…with three tablespoons of water and use it as you would an egg.
However, eggs are a greater source of protein…
…than flaxseed – 1 large egg contains 6.24 g of protein…
…versus only 1.28 g in 1 tbsp of ground flaxseed.
Past research suggests that protein is an important part…
…of a healthy diet and may support…
…a healthy weight due to its satiating effect.
Unless your healthcare team has told you otherwise…
…don't completely avoid eggs. Egg yolks should be limited…
…to one per day, and egg whites should be used…
…whenever possible, according to Dror.
This part is also interesting…
A Guide to Cooking for Type 2 Diabetics
Despite popular belief, there is no single diabetes diet.
Several eating approaches can be used to manage diabetes…
…including a Mediterranean diet, a low-carbohydrate diet…
…and a plant-based eating approach such as a vegetarian diet…
…according to a nutrition consensus report…
…from the American Diabetes Association (ADA).
The key to eating healthy is to consume plenty…
…of nonstarchy vegetables (such as broccoli, cucumbers…
…leafy greens, mushrooms, beets, Brussels sprouts, and carrots)…
…limit added sugars and refined grains…
…and choose products that are minimally processed.
NIDDK recommends that diabetics consume lean protein…
…(chicken, turkey, fish, eggs, tofu, and beans)…
…nonfat or lowfat dairy, and healthy fat sources…
…(like fish, avocados, nuts and seeds, and olive oil).
As a matter of fact, a healthy diabetes diet…
…is ideal for everyone, "but because someone may have diabetes…
…the focus becomes that much more important…
…as it helps them to manage their blood sugar levels,"…
…says Amy Kimberlain, RDN, CDCES, a national spokesperson…
…for the Academy of Nutrition and Dietetics based in Miami.
Ingredients to Use in Diabetics-Friendly Holiday Cooking
Stock up on these diabetes-friendly ingredients when planning your holiday menu.
Nonstarchy Vegetables
In particular, you should focus on dishes…
…that feature nonstarchy vegetables…
…(asparagus, beans, Brussels sprouts, cabbage…
…carrots, cucumber, peppers, salad greens).
The ADA notes that people with type 2 diabetes…
…can eat as many nonstarchy vegetables…
…as they want since they are low in both calories and carbohydrates. 
You should always choose frozen or canned varieties…
…without added salt if you are using frozen or canned varieties.
Whole Grains and Starchy Fruits and Vegetables
Blood sugar levels are directly affected…
…by the quality and quantity of carbs consumed, Kimberlain says.
This means that your holiday table needs to be stocked…
…with the healthiest carb options.
According to the ADA, healthy carb options…
…include starchy vegetables and fruits like apples…
…blueberries, sweet potatoes, corn, pumpkin, and black beans.
The foods made from whole grains…
…(such as brown rice, whole-wheat bread…
…and whole-grain pasta) are also good bets.
The ADA notes that these foods are generally rich in fiber…
…which boosts satiety, improves digestion…
…and helps manage blood sugar levels.
Lean Protein
People with type 2 diabetes should pay attention…
….to more than just carbs and sugar…
…they should also choose lean protein sources.
Soy products such as tempeh and tofu…
…(such as fish, skinless chicken and turkey…
…eggs, beans and lentils) are typically low in saturated fat. 
According to the American Heart Association (AHA)…
…lowering saturated fat intake is vital for lowering the risk of heart disease.
Diabetes patients are twice as likely to develop heart disease…
…or stroke as those without diabetes, as the CDC notes.
Healthy Fats
Healthy fats such as avocado, olive oil…
…and nuts and seeds can lower the risk of heart disease…
…in guests with type 2 diabetes when consumed in moderation.
Monounsaturated and polyunsaturated fats…
…in these foods have been shown to lower LDL ("bad")…
…cholesterol, a marker for heart health.
You can now reverse your diabetes and complete your holiday at the same time with a special tea recipe in this program…
 Deep Sleep Diabetes Remedy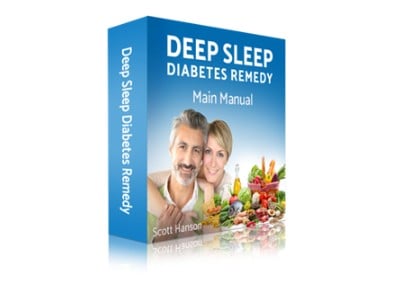 Diabetes type 2 can be reversed while you sleep…
…with Deep Sleep Diabetes Remedy, one of the most powerful…
….natural methods for controlling blood sugar.
More than 33,432 people have used this protocol to reverse their diabetes.
This formula offers you the exact same delicious tea …
…that you're recommended to take each night…
…in order to get into the deepest and most rejuvenating sleep…
…that you have had in years.
You can find all the ingredients you need…
…in kindergarten simple steps taught in this program.
You will balance your blood sugar and cool the inflammation…
…in your body as you sleep deeply with this diabetes reversing blueprint. 
In addition to being able to find simple steps…
…to reverse diabetes type 2 in the tea, it is also pretty tasty and enjoyable.
How Does It Work?
The Deep Sleep Diabetes Remedy works with a tea formula…
…that reverses type 2 diabetes tonight.
This method uses herbs and spices from the tribes…
…of northern Thailand as part of an ancient brew.
As a result, people naturally fall asleep at the deepest level.
By sleeping deeply, you can find shut down…
…and reduce low-level inflammation of cytokines.
You will melt away dangerous fat with this program…
…and balance your blood sugar effectively.
It makes you healthy, toned, and young looking…
…without causing you to have high blood sugar levels.
Drinking this tea can reverse your diabetes type 2…
…and make you sleep deeply every night.
Diabetes type 2 can be dramatically improved…
…in just a few weeks without any diet or exercise.  
Low blood pressure and cholesterol are reduced…
…by taking this diabetes reversing formula. 
By harnessing a massive wave of anti-ageing benefits for diabetes…
…it works as the natural formula for deep sleep.
People of any age can benefit from the ingredients added…
…to this relaxing tea formula by getting triggered super deeply…
…balancing blood sugar, and controlling cravings.
Here are a few words from Allison…
I have been diagnosed with type 2 diabetes about five years ago.
 I have attempted to treat it in every way possible. 
I have exercised more, eaten healthier, and dieted. 
Supplements are also part of my daily routine.
My blood glucose would still be high…
…even if these methods worked, and I would not be cured of my diabetes. 
Having tried Deep Sleep Diabetes Remedy, I was able to put everything in order.
The cause of my unstable blood sugar was lack of sleep, which I was unaware of.
With my new lifestyle, I no longer feel guilty…
…about eating whatever I want…
…and I am able to reverse my type 2 diabetes.
You should give it a try! 
Sum Up!
The preparation of a holiday meal that's both crowd…
…and diabetic-friendly doesn't have to be difficult.
Every dish should feature healthy foods like nonstarchy vegetables…
…whole grains, healthy fats, and lean protein.
In fact, you might just be offering your other guests…
…without diabetes some health perks…
…if you replace unhealthy ingredients with smart, tasty options.
Making switches often goes unnoticed, Smithson says…
… adding that "this can help lower added sugars, sodium…
…and saturated fat – three areas everyone can benefit from."
Conclusion
A lot of our holiday traditions revolve around food.
Small food swaps can be made to modify recipes…
…to accommodate type 2 diabetes…
…while still maintaining the flavor of your favorite dishes.
Have a wonderful holiday!
---
---
Our Latest Post:
💻 Deep Sleep Diabetes Remedy| Sleep Better With Diabetes | Can Sleep Lower Blood Sugar Level? 
---
Hi there! I'm a food enthusiast and journalist, and I have a real passion for food that goes beyond the kitchen. I love my dream job and I'm lucky enough to be able to share my knowledge with readers of several large media outlets. My specialty is writing engaging food-related content, and I take pride in being able to connect with my audience. I'm known for my creativity in the kitchen, and I'm confident that I can be the perfect guide for anyone looking to take their culinary journey to the next level.