What is It?
When ancient Greek shepherds high in the mountains…
…began to brew this unusual herb to keep warm…
…and prevent illness, they were on to something.
Continue reading to learn everything there is to know…
….about Greek mountain tea and its advantages.
Before we continue, Let's hear our friend's story…
This is Alissya's story…
Tea was always recommended to me by others around me….
The truth is, I'm not a huge fan of tea…
Yet one day, my blood pressure was quite high, and my head hurt so much…
…but I couldn't eat my medicine due to a medical condition.
Then my mother hands me a cup of tea, which I initially refuse to drink….
But I don't have a choice; I have to drink it. And I was pleasantly delighted…
…to discover that I enjoy it. Mountain tea, according to my mother.
Study from the Journal of the Science of Food and Agriculture has found Greek mountain tea to to be as potent as green tea at inducing cellular antioxidant defenses and reducing oxidative stress.

About mountain tea
Now, let's start from the basic…
What Is Greek Mountain Tea?
Mountain tea is a herbal tea that is naturally caffeine-free…
…and is produced from a single type of the sideritis plant.
Also known as "Shepherd's Tea" or "Greek Mountain Tea,"…
…it is known as Tsai tou vounou in Greece, which translates…
…literally to "Tea of the Mountain." It is made from the dried flowers…
…leaves, and stems of the sideritis plant, which grows in…
…the Mediterranean mountain areas of Greece, the world's largest consumer…
…of mountain tea, as well as Albania, Bulgaria, and Macedonia.
Sideritis, often known as ironwort, was named after the Greek word for iron…
…sideros. In ancient times, the plant was used to treat combat wounds…
…produced by iron weapons. The sideritis plant grows naturally…
…at high heights of above 3,200 feet and thrives in semi arid conditions…
…with the sun. This essentially implies that it does not require a lot of soil…
…water, or care to survive. Because it is found exclusively on the…
…rockiest cliffs of mountain slopes, it is collected in limited quantities.
For generations, Greek shepherds in the highlands have prepared…
…sideritis for tea while tending to their flocks…
…earning it the moniker "Greek Shepherd's Tea."
This is how you make it…
How to Make It?
Most teas come as tea bags, ready to use in any cup…
…with freshly boiled water. It, on the other hand…
…is typically packed as loose tea and consists of the sideritis plant's stems…
…leaves, and blossoms. You may make it in a pan…
…on the stove or in a cup with a tea infuser.
Keep reading…
What Does It Taste Like?
Because Sideritis is a blooming perennial…
…mountain tea has a flowery, earthy, somewhat sweet, and mild flavor.
It is said to taste like a combination of mint, chamomile, and citrus…
Go on!
Health Benefits of It
Mountain tea was utilized as a therapeutic herbal…
…and medicinal drink by the ancient Greeks.
Hippocrates, the Greek philosopher renowned as the…
… "Father of Modern Medicine," extolled its immunological…
…and respiratory advantages. Mountain tea is most often…
…used in Greece nowadays to fight the common cold and flu.
It has a high concentration of antioxidants, polyphenols…
…and essential oils, including flavonoids. According to one study…
…it is just as effective as green tea at promoting antioxidant defenses…
…and preventing oxidative stress due to its high antioxidant content.
A number of research are still being conducted to investigate…
…the health advantages of it, which has been found to have the ability…
…to increase immune response as an anti-inflammatory…
…assist in digestion, and even prevent osteoporosis.
The first benefit…
Mountain Tea and Alzheimer's Disease
Mountain tea's potential as a cognitive-protective agent…
…is also being investigated by researchers. A recent study found…
…that extracts from the sideritis plant can aid in the prevention…
…and treatment of Alzheimer's disease and dementia.
Consuming mountain tea has a favorable influence on existing mental…
…and cognitive problems, according to the Journal of Alzheimer's disease.
Mountain Tea and Pregnancy
While folklore suggests drinking it during pregnancy…
…it is crucial to remember that no herbal teas have been researched…
…for their effects on pregnant women or a growing fetus. As a result…
…women who are pregnant or attempting to conceive…
…should exercise caution when consuming herbal teas.
Digestive Health
The effects of Greek High Mountain tea on gastrointestinal diseases…
…were documented in the journal "Planta Medica" in 2012.
Because of the phenols and antioxidants found naturally in the plant…
…they discovered that drinking the tea reduced inflammation.
It also decreased toxicity over time, suggesting the tea's potential…
…to protect the body while simultaneously boosting digestive health.
Lower Blood Pressure
An animal research published in the "Journal of Physiology and Pharmacology"…
…indicated that Sideritis extract helped reduce blood pressure…
…and relax blood arteries. Dialation was seen, which resulted…
…in less stress on the heart muscle and lower blood pressure.
This could also explain why the herbs have such a calming effect…
Next benefit you need to know…
Colds, Aches and Immune booster
Greek High Mountain tea is a gentle pain reliever and anti-inflammatory…
…that has been used as a cure for colds, pains, allergies…
…respiratory difficulties, and immune system boosting since the Ancient Greeks.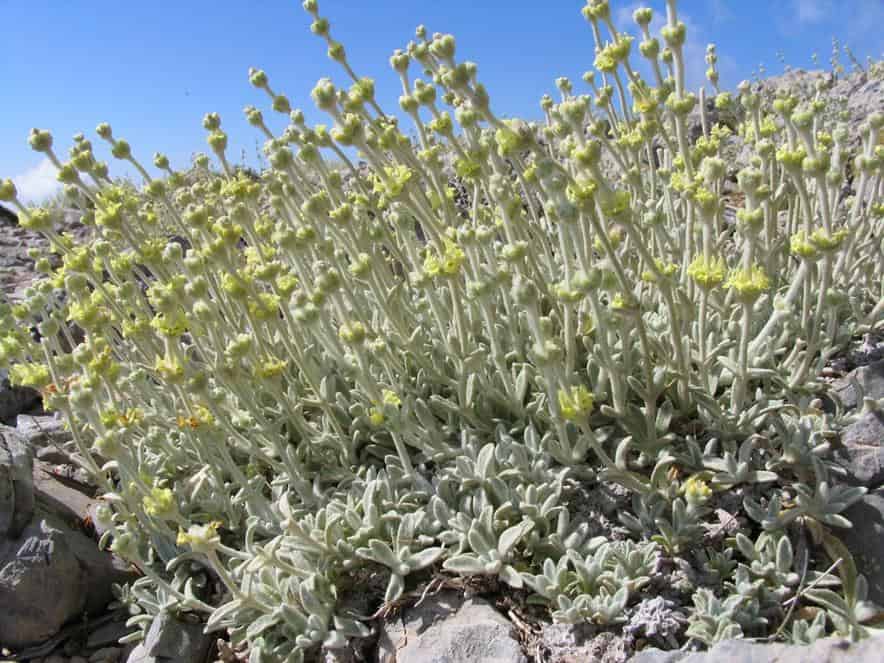 Reduce Anxiety and Depression
In April 2020, the Molecules Journal identified four flavonoids found…
…in Sideritis that may act more powerfully than monospecific drugs…
…in elevating the extracellular concentration of all three…
…monoamine neurotransmitters. Hippocrates described sipping…
…Greek High Mountain tea as having a positive effect on anxiety…
…and depression in Ancient Greece, and in April 2020…
…the Molecules Journal identified four flavonoids found in Sideritis…
…that may act more powerfully than monospecific drugs in elevating…
…the extracellular concentration of (Serotonin, noradrenalin and dopamine).
Elevating any of these three neurotransmitters will improve mood…
…and some aspects of mood therapy may be particularly responsive…
…to neurotransmitter elevations. The monoamine system…
…is made up of multiple sub-systems, including serotonin transmission…
…which controls anxiety and obsession, noradrenalin transmission…
…which controls alertness and energy, and Dopamine transmission…
…which controls attention, motivation, pleasure and reward, as well as life interest.
In the treatment of a range of mood disorders…
…Greek High Mountain tea is showing to be as beneficial…
…as medications available from pharmaceutical corporations.
But, is there any side effect?
Side Effects of It
It has no documented side effects or negative consequences…
Mountain tea is caffeine-free by nature…
…so it may be savored at any time of day.
There have been no negative effects associated with Greek mountain tea…
As previously stated, humans have consumed it since the dawn of time…
…and have found it to be both helpful and safe. Furthermore…
…multiple investigations on Sideritis have found no negative consequences.
Interested with this tea?
Where to Buy It?
Mountain tea is widely available in Greece, and can be found…
…in most grocery stores and pharmacies. Some Greeks may even…
…harvest fresh sideritis and dry it at home. But, luckily…
…you don't have to scale Mt. Olympus to enjoy a cup of Greek mountain tea!
It may be found in your local Greek or Mediterranean supermarket…
…in the United States. Mountain tea is now widely available online…
…where it is offered as dried bunches that comprise the stems, leaves…
…and blossoms. It is now available as tea bags as well.
If you can't locate it locally, search for it online at:
Anthos Foods and Olive Grove Market are two examples of specialty stores.
Amazon, which has a number of mountain tea brands.
Prices pulled from the Amazon Product Advertising API on:
Product prices and availability are accurate as of the date/time indicated and are subject to change. Any price and availability information displayed on [relevant Amazon Site(s), as applicable] at the time of purchase will apply to the purchase of this product.
Prices pulled from the Amazon Product Advertising API on:
Product prices and availability are accurate as of the date/time indicated and are subject to change. Any price and availability information displayed on [relevant Amazon Site(s), as applicable] at the time of purchase will apply to the purchase of this product.
Finally…
Sum Up
We came upon a family of herbs known as Greek Mountain Tea…
…while watching 'Blue Zones.' Greek mountain tea comes…
…from the "Sideretis" family of herbs, which is mostly found …
…n the Mediterranean region. The majority of them grow in the wild…
…with only a tiny percentage being cultivated. They are frequently seen…
…in the wild on the stony edges of cliffs and mountains at high elevations…
…(up to 2500 meters). Plants release useful chemicals in response…
…to the light and semi-arid temperatures.
Conclusion
Will you give mountain tea a try?
If you have more questions, or want to share your experience…
…feel free to leave a comment!
Our latest articles:
💻 Marigold Tea |Pineapple Tea | Fennel Tea
Hi there! I'm a food enthusiast and journalist, and I have a real passion for food that goes beyond the kitchen. I love my dream job and I'm lucky enough to be able to share my knowledge with readers of several large media outlets. My specialty is writing engaging food-related content, and I take pride in being able to connect with my audience. I'm known for my creativity in the kitchen, and I'm confident that I can be the perfect guide for anyone looking to take their culinary journey to the next level.